Lacy Starz is currently 33 years old and hails from Florida. She's been in the industry for almost a decade and balances camping with a wealth of other money-making and creative interests.
"Not only am I in the adult industry as a model and performer, I am also a great graphic designer, content creator and DJ. I am very creative in many aspects!" she shared.
Having spent a fair amount of time in the business, Stars has plenty of insights regarding the public's perception of online sex work — both outside and inside the industry.
"There are many on the inside and outside of the industry that are very judgmental, but you can't let it get to you," she advised. "Be careful who you trust, just like anywhere. There are some crazy people in this world, and I have heard many stories and seen some crazy stuff!"
Starz shared a bit more about all the stuff she's seen — read on to learn more about this awesome, kind-hearted shooting star!
—
YNOT Cam: What prompted you to begin your career online?
Lacy Starz: I worked very many types of jobs as I started working and being responsible at a very young age — anywhere from customer service, office management, food service, DJing, bartending and so many other fields.
What prompted me to begin this career came about when the economy was really awful. I hunted everywhere for work for months after I got laid off from my office manager job in 2010. The company went under, and I was stuck. At the time I was dating a guy who actually enjoyed watching the live cams, and it peeked my interest after he showed me the industry. That week, I signed up instantly. I had no idea what the hell I was doing, but I know every new model started this way nowadays.
I have learned so much over the years that it is insane how much knowledge I have learned since then. At first, I had the help of the site owner. He gave me key tips that I would need to be successful – things like lighting, cameras and so on. It was pretty neat, and I was hooked after my first week!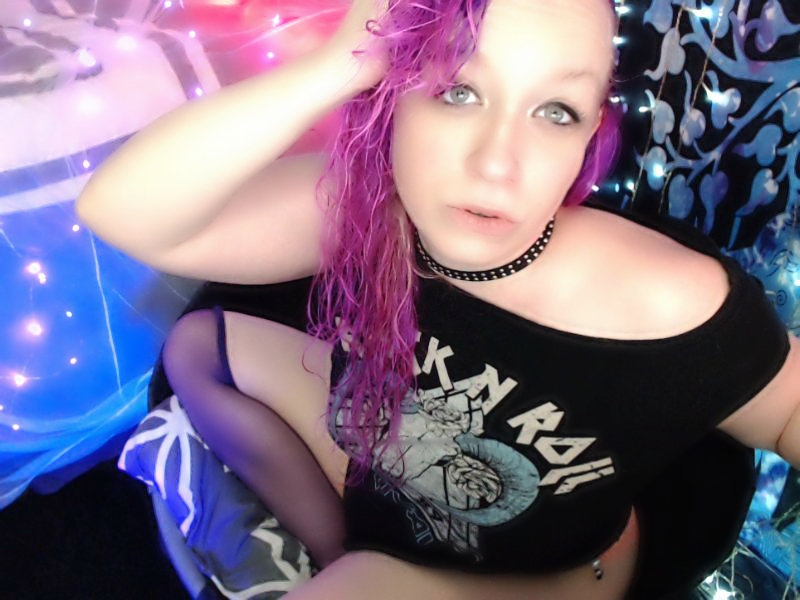 I see you've been "in an out of the cam industry for 9.5 years…" What's prompted you to move in and out of camming? What keeps drawing you back? 
Well, honestly, I didn't choose to go in and out of camming. It was just life situations and a few jealous boyfriends… But the awesome community and the freedom to have my own business and be my own boss always has drawn me back.
What are some of the best things about working online?
Some highlights and best things about camming are the fact I can be my own boss and set my own schedule. This is essentially my own business. I have met some incredible and amazing people doing this all this time and made great friendships.
Being able to have financial freedom and working whenever I choose and being able to show the world my creativity and let it truly shine are great. I love the fact I can be myself, and having a following is really cool too! I enjoy interacting with everyone including my model following.
Also, receiving random gifts from fans can really brighten my day and having an unlimited toy selection is also great.
What about challenges?
Some challenges… Sometimes [working on cam] can get very emotionally and physically draining, especially if you put in many hours weekly. It just isn't about sitting in front of a webcam and expecting to get paid. You have to do a lot of hours of behind-the-scenes work that you don't always get paid for – things such as content creation, show planning, self promotion, networking and much much more.
Dating as a model can also be super challenging. I have had a lot of bad luck over the years of camming. You either meet somebody who is okay with what you do at the beginning, but later on isn't cool with it anymore due to jealousy and tries to make you quit. Or, you meet someone who is overly perverted about it and makes things extremely uncomfortable, especially if you prefer to work solo. It is very rare to meet someone who supports it 100 percent and even offers to help you out with things related to your business.
On the flip side, letting your followers and fans know that this isn't a dating site or a way to find love. This is your business! I have reached this scenario many times and having to explain this over and over can get exhausting.
The emotional challenges seem like a lot… What about challenges with the work itself?
There can be crazy busy days, and there can be ghost town days where you are on cam for hours — my max was fourteen hours — and barely make any money. You just have to take the good days with the bad.
I look at it like going fishing. Sometimes, you catch no fish. Sometimes, you catch little fish. Sometimes, you catch big fish and whales. The big fish and whale days are the most pleasing days when I head offline and close my eyes to sleep. You feel a sense of completion and happiness, you really do!
Dealing with the haters and the trolls. Is also difficult. You get used to it after a while, and everyone gets them. Nowadays, I've gotten so used to it and how to block, ban, roll my eyes and let it roll off my shoulders. Words of advice: Do not respond. Do not feed the trolls.
Another issue is competition. So many sites are so competitive, and I am not so much. I find it hard to make placement on sites at times.
Can I get a few halelliuighs for these shots? Damn Skippy. Made myself pretty proud. Y'all should follow me! https://t.co/8CEyvODd68 ?❣️ want my snap to get this kinda stuff? Only 250 tkns @Hawker881_Promo @PaulPromotes @fatal_girls @carlosbb588_bb @RobertGiguere59 @RT4CAM pic.twitter.com/mUrzwpYfRv

— ??Lacy StarZ? ??Bday Queen Nov 5th!?? (@LacyStarz) August 12, 2019
I see you have this disclaimer posted:
I DO NOT give my permission to be recorded or screenshot. Any UNAUTHORIZED use of my profile, video, pictures or audio in any form or in a forum now or in the future is NOT permissible without my expressed written consent. Any act to promote or gain profit in any manner in any form from my profile is a violation of my privacy and subject to legal action punishable for compensation cost from $250 to $150,000 or one year in jail.
Where did you get that disclaimer, and can others use it too?
This is an actual DMCA disclaimer from a company that can help protect your content from being stolen. It was copy and pasted from their website, and you can pay [the service] to protect your content. It may not be affordable for everyone though.
Do you find this helps protect your content at all? What do you think about the industry's fight against piracy in general?
To be honest, I am not sure if it helps. I still see content being stolen on a regular basis — not just from me, from other models as well. It doesn't bother me so much if I see my free stuff that I posted, by will, floating around, but when I see some of my private or paid content or recorded webcam shows floating around for free or people reselling my content, it absolutely infuriates me.
Honestly, I don't see much [progress being made in the fight against] piracy anymore. In my opinion, the more models give out for free, it will be a cycle of seeing more and more of piracy happening, which is kind of irritating to me as well.
I don't like the idea of Pornhub. It's killing the industry… Although Pornhub recently created Modelhub, which I haven't checked out just yet, but I believe it's a way models can still get paid for content and cam shows. This could help.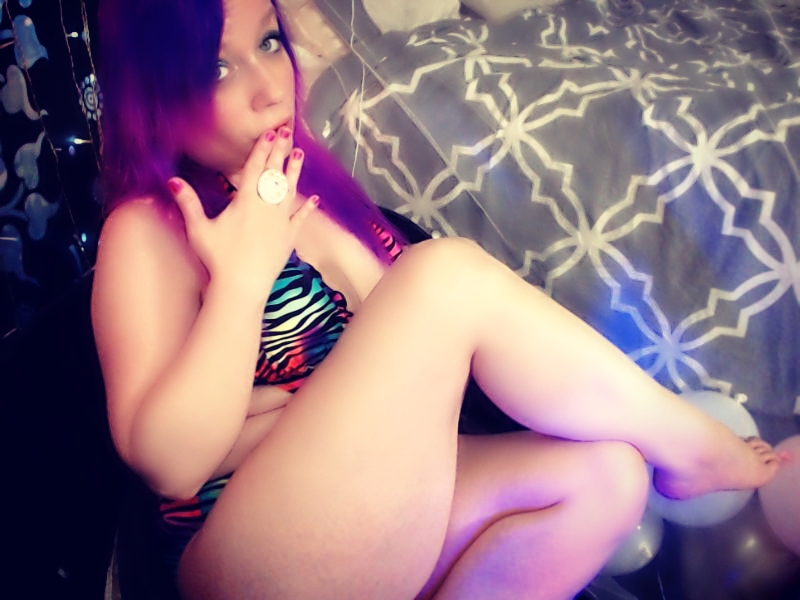 Outside of your career, what are you most passionate about?
Music! I have been a DJ for twelve years doing online gigs and real life gigs, and I will always have this as my passion. Also, cosmetology. I plan to go to school for it this fall and will continue to pursue cam during school. Gaming and cooking, too. To relax, I like to play online games, and I'm a huge foodie and love to cook great meals.
If you could change one thing about today's world, what would it be and why?
A lot of people in today's world are cruel and have no common respect. I wish everyone could be as gold-hearted and down to earth as me and my friends!
Find Lacy Starz on Twitter at @LacyStarz and on Stripchat right here.
?https://t.co/mIrmymRkxj
?https://t.co/xfgSB8BwsI
?https://t.co/mO6Ex9yXV0
?https://t.co/GmOnP8Ib1v
?https://t.co/2JSYu3T03Z pic.twitter.com/LOEIpUnf3L

— ??Lacy StarZ? ??Bday Queen Nov 5th!?? (@LacyStarz) August 13, 2019
—
Erika is a sex positive people watcher (and writer). Email her at erika@ynotcam.com.