According to her bio, Kimber Haven is a chameleon. She is strikingly beautiful, with looks that can range from edgy rocker to pretty princess to leather cracking domme — and everything in between — and is known on-screen for her height (6'8" in heels!), wild personality and extreme cum shots. And before entering the industry, Haven was a heavyweight cage fighter and celebrity bodyguard.
A chameleon.
"I have been involved in the adult entertainment industry for about five or six years now, and I'm 46 years old," Haven shared with YNOT Cam.
"I currently live in the backwoods of Kentucky, but I grew up in Las Vegas with very cliché parental figures — my mommy was a showgirl and my daddy was a mob hit man," she continued. "And yes, I'm serious."
Haven works in a variety of capacities in the industry and started her production company — Bad Girl Mafia Productions — in 2016. She also has her own weekly radio show, "The Totally Inappropriate Radio Show," which boasts over 400,000 listeners worldwide, on the Demon Seed Radio Network.
Haven has a work ethic that fits her personality, both of which are well-served and sky-high via her glowing presence. Read on to learn a bit more about this badass babe.
—
YNOT Cam: What prompted you to begin your career online?
Kimber Haven: I was actually a heavyweight cage fighter and a bodyguard for celebrities [before I began my career online]. I did very well for myself and retired at the age of forty, but I became very bored with retirement, so I started camming just for something to do.
It ended up launching a porn career that has so far netted me [many award nominations]. For me, camming was a step to other doors. I still cam and will always cam, since I love performing to a live audience.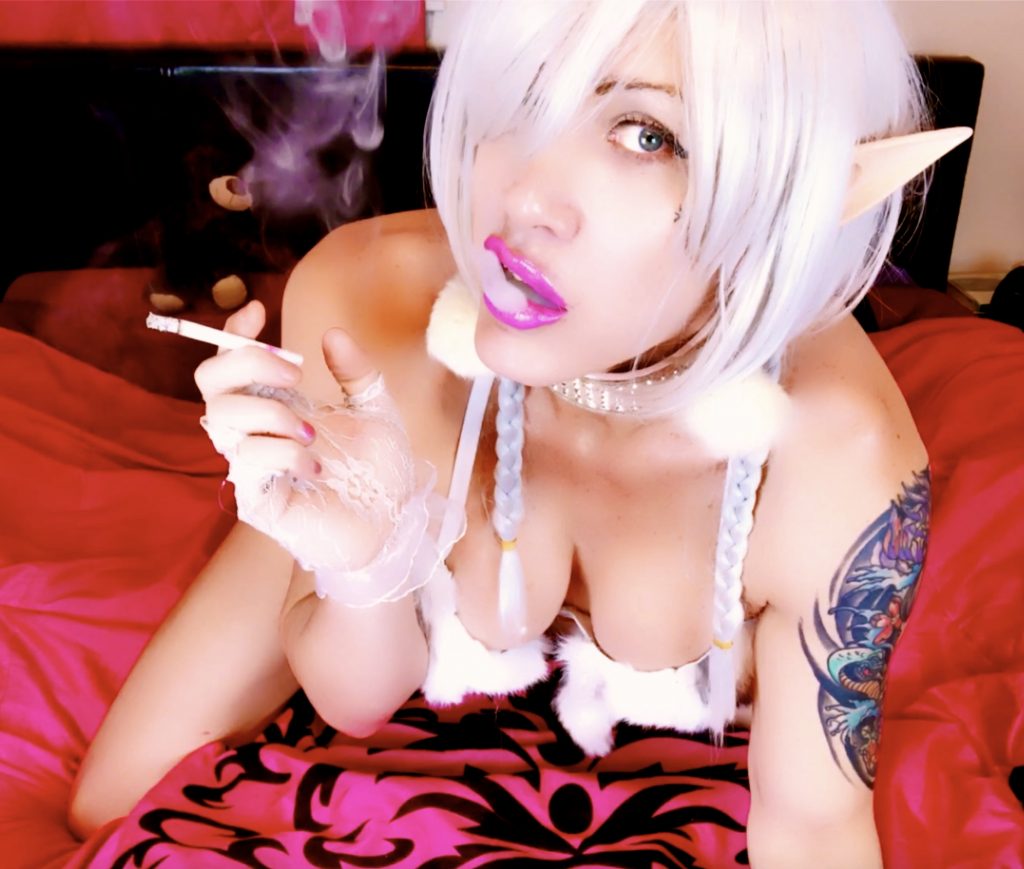 What some of the biggest challenges that come with working online?
Dealing with the trolls and pirates — they are annoying no matter how long you've been in this business!
Sadly, they're not going away, so you just have to deal with them. They are not hard to deal with if you're simply blocking them or filing DMCA reports. Having to do so is time consuming and annoying though, especially when you have to stop your show just to deal with a troll in the room and block them.
Also, there's always going to be people recording your cam shows without your permission and posting them and there will always be the guys who get off on trolling cam models. That's just the way it is, however it's well worth dealing with that for the freedom that comes with camming.
You produce, direct and star in your own clips. What are some issues that come up when shooting other models that differ from shooting solo content or camming?
Cam models who have no experience in porn struggle at first with the transition, and most are ill prepared. It's one thing to get hard and perform in your bedroom with no one there, looking at text on a screen, but then there is performing with a room full of people.
In porn, you basically have a live studio audience and there's a lot of pressure. If you're having an off day, you're the one making it a long day on set and nobody wants to be that guy.
it is now pic.twitter.com/GHiMrVJ1fF

— Kimber Haven (@kimberhaven) September 26, 2019
I notice that the descriptions for some of your clips are really… mean! I know this is on-mark for the genre and fetish, but for people who are new to clips, how do you know how far to go with the descriptions?
The most blatant answer that I can give you is that fucked up sells. Guys grow numb to "normal" porn over time, and they're looking for the next twisted thing. The more fucked up your title and description of a clip is, the better your sales will be. If you don't already know that, then you don't know how men's minds work.
I guess I have an advantage with that one since I have literally been able to see both sides and know how both sides think. The bottom line is that men are our target audience, and they're twisted little perverts. So, I give them exactly what they want, and they love me for it.
Description below from Haven's Bad Girl Mafia title "Gym Bunnies," via Clips4Sale.

I noticed all your set building pics on Twitter – amazing! Can you tell us more about that?
My dream was to be a Disney Imagineer. I used to own a special effects studio and did monster and practical effects for low budget films. I also used to make independent films.
My mother told me when I was young that I had more gifts than anyone had the right to have and that the biggest crime would be to deny the world of my "gifts." So, I've just incorporated them into the wonderful world of adult entertainment. I'm sure it's not exactly what my mother had in mind — but in my defense, I did take her advice.
What is one piece of advice you'd like to offer new models?
Since I know models will be reading this, I did want to say that five years ago I was nobody in this industry. Now, I own my own studio, have a network radio show, awards on my shelf and respect from my peers. I did this in five years, and so can you if you want it bad enough.
It's going to suck your first year or two, and most will throw in the towel. To make it, you have to be a survivor and push through and work your ass off. Don't ever make a career based on your looks. Looks fade, and so will your career with them [if it's looks based]. Make your career based on your talent!
Find Kimber Haven in Twitter at @kimberhaven and on Clips4Sale right here.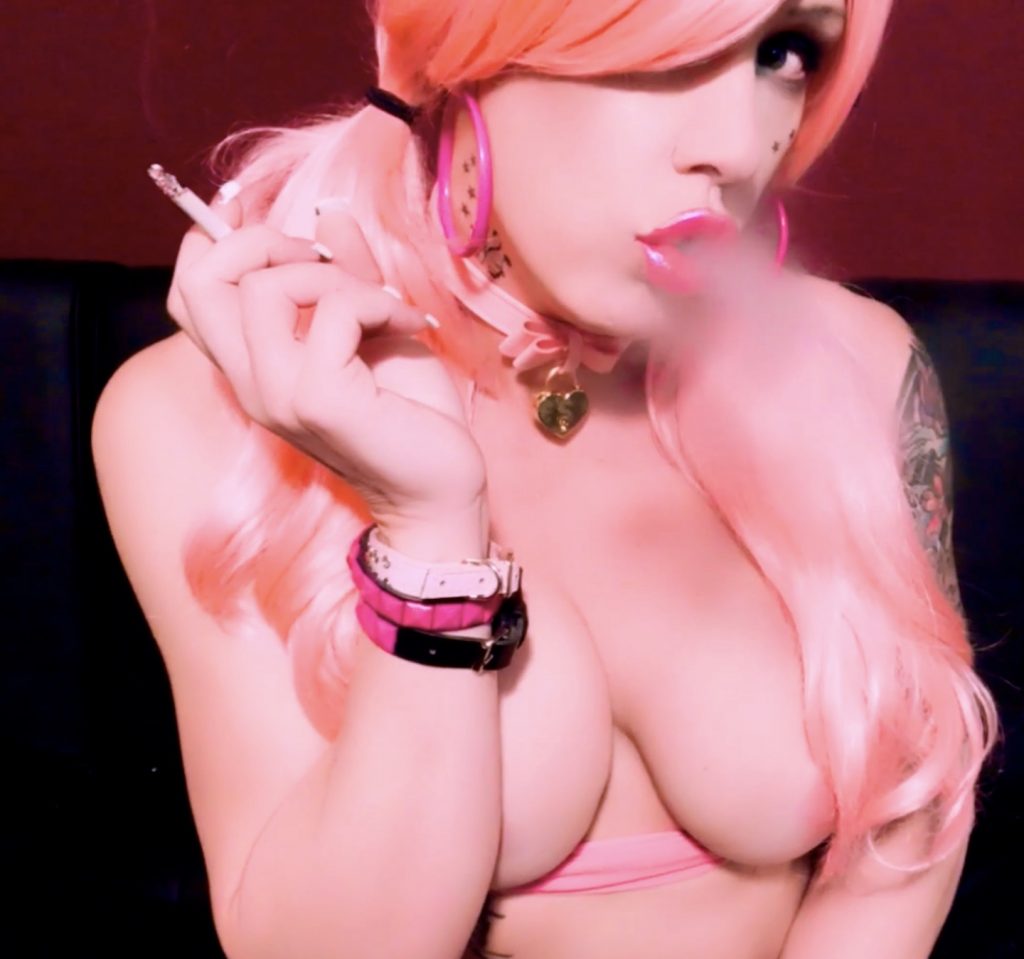 —
Erika is a sex positive people watcher (and writer). Email her at erika@ynotcam.com.