NatalieeeLove is a "prairie proud" Canadian, and I just had to know what that meant.
"Prairie Proud!" she explained means, "I am from a farming, small town, wheat field kind of place – a place where there's not much to do, and you can see your dog run away for days!"
"As boring as it sounds, Saskatchewan defines who I am and where I come from," she continued. "It's also fun to be from a place that is so hidden and unknown. It makes me feel more unique and excited to share. I have yet to find more cam models from my province, but I hope that I do soon."
Love is currently 29 years old and, as she mentioned, from Saskatchewan, Canada. She has been "exposing [her] sexuality online" for over a year now.
"It started back in July 2018, when a new boyfriend introduced me to the camming world. We started off as exhibitionists adding some fun to the bedroom, but once we realized we could make a bit of money we started building a brand at low speed," she explained. "It wasn't until that relationship ended in January 2019 that I decided to take on webcam modeling full time. I created my own profile and started building a brand for myself and having a lot of fun doing it."
Read on to learn more about Love and what (besides Canada) makes her tick.
—
YNOT Cam: What prompted you to begin your career online?
NatalieeeLove: Before I was introduced to this exciting industry, I was a waitress as well as a university student. Not being entirely sure of my choice of studies, camming has allowed me to take time for myself and figure out my next move. But I will say, I'm pretty comfortable where I am right now in this cam community.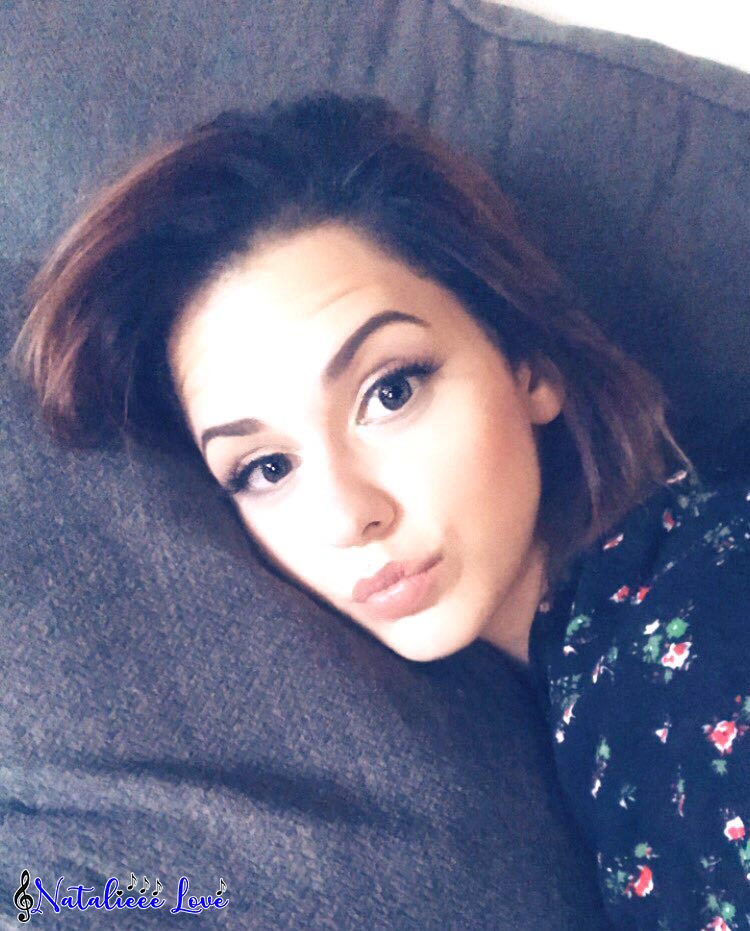 What are some general observations you have about working online?
Working online definitely has its ups and downs. I genuinely love being a cam model. It has brought back the self confidence and body love I had lost. It has helped me become more secure with who I am and my personality, which was tough for me, but my followers and fans come to my room to hang out, have a laugh and see a bit of Naughty Nat.
It seems like we're all friends and it's a community [where we] chat about everything and anything. Sometimes it's therapy sessions, sometimes it's how far can you deepthroat. I've been dared to twerk to "Baby Shark," sing and play guitar while smoking and make a reservations at McDonald's for two, just to name a few funny things.
Another highlight has been the friendships I've developed with other cam models. Some have become my closest friends. This is the most supportive, body-positive, inclusive and sexiest community I've ever been a part of, and the more involved I get the more my love for this industry grows.
Please send some video questions for my next episode of Nat Rants!! Could be anything….xoxox
Send to

natalieeelove@outlook.com pic.twitter.com/TryoCxgGzp

— Natalie Love (@NatalieeeLovee) September 15, 2019
What are some challenges that come with working online?
I'd say the biggest challenge is the stigma behind cam models and sex work. It's not easy to tell people, even when you are so proud of yourself and the brand you've been growing. With that comes the disrespect that we get from viewers who look down on us.
Having to be "on" all the time to entertain can get draining, but I've learned to be myself, be open (to an extent) and let them know that you're a real person, with good and bad days. Lastly, I would say the pressure to produce content, keep up with daily subscriptions and looking your best from makeup to clothes is very hard. It's exhausting, but it's worth it.
My dad always said, "If it was always FUN, then it wouldn't be called WORK."
I see you wrote "Don't be a know it all sex expert" – Do you get a  lot of "know is all"s in your room? What do you think is the rationale behind behavior like that?
Oh the "know it all"s, how I love to silence you!
When I started out with couple's cam, we would have people telling my ex "Put it here," "Lick it there, trust me" and "No, she's never going to enjoy that!" It got so annoying being told by keyboard experts who have no clue how our bodies moved and felt together.
Now that I'm solo, the sex experts have decreased but the "know it all"s are still piping up every now and again to correct or add their two cents. I don't think it's avoidable in a public stream. Behaviors like that, as well as disrespectful, arrogant, demanding and insulting viewers, are always silenced or kicked out whether it's towards me or another viewer. And they never leave without hearing something from me. I don't let people get away with that ever.
Saturday Nights are better with me…..come hang out https://t.co/UG4qPSlr3A pic.twitter.com/oyzOFkf5GP

— Natalie Love (@NatalieeeLovee) September 8, 2019
Outside of your career, what are you most passionate about?
Music! I live and breath music. It's one of the most talked about topics in my room. I have my guitar out and get song requests all the time. It adds some depth to the room and gets those creative minds flowing. I take music requests, and we have themes like '90s, Country, All Time Hits and more.
A fun fact about me is that I am a song writer! I spend a lot of time writing and playing music. It definitely helps me get away from the fast paced, exciting industry we work in when I need to de-stress. I attend a lot of concerts, go to open mics and have tons of musician friends to collaborate with as well.
I also am a huge advocate for mental health and self care. I am constantly talking to friends, followers and family helping them through things or getting support that I need. I think it's very important that everyone, no matter what situation, should have support. It helps improve everyone's wellbeing.
If you could change one thing about today's world, what would it be and why?
[I would change] the comparison and judgement that humans put on one another — whether that be through social media and celebrities, peer pressure and bullying or anxiety and careers. We need to practice inclusion and start connecting with one another to help avoid the tragedies this world can bring.
Find NatalieeeLove on ManyVids, as well as Chaturbate.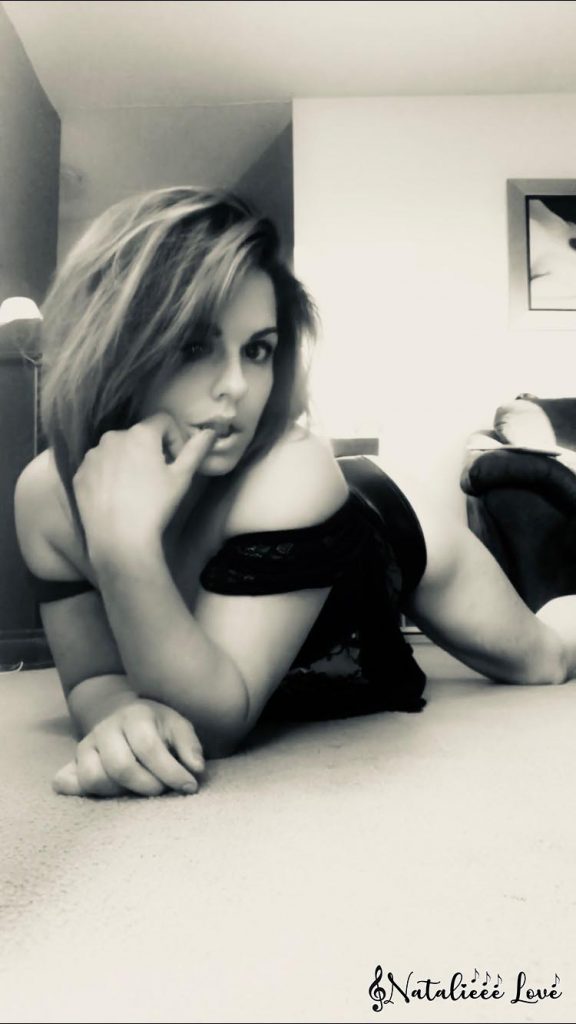 —
Erika is a sex positive people watcher (and writer). Email her at erika@ynotcam.com.