Ami Mercury is celebrating her six-year industry anniversary this year! She's currently 35 years old and is originally from Kentucky, though she currently lives in Florida.
"A weird fact about me?" Mercury mused… "I still have a few of my baby teeth! It's bizarre, but they just never fell out. Apparently it's because I'm missing a few adult teeth behind them that would normally push the baby teeth out. It's weird — but relatively harmless in terms of dental health."
Humans are endlessly variable, and that's so cool!
Mercury recently took some time out to share more about the endless variability of the human experiences as she has lived it in the context of her work and career.
—

YNOT Cam: What prompted you to begin your career online?
Ami Mercury: I worked in retail for nearly a decade before I started in sex work. What got me started in sex work is a bit of a long story, so I hope you have a comfortable seat!
A little over six years ago I was working in visual placement for a department store in the same town I went to college in. Although I didn't mind the job, I wasn't terribly happy there and wanted to do more with my life. Meanwhile, for various reasons, my roommates were moving out of the town house we all shared, and I couldn't really afford to keep the place on my own. I was feeling torn on whether I wanted to stay in that town or move back to where my family lives. I guess you could say it was kind of a transitional period in my life.
So, I brought up my dilemma to my long-distance boyfriend. He said: "Well you could either get a new apartment or move back in with your parents until you find a place over there, or… and this may sound a little crazy but you *could* move in with me…"
My boyfriend lived in New Jersey at the time, and I lived in small town, rural Kentucky and had never lived anywhere else but small town, rural Kentucky. The prospect was equally terrifying as it was thrilling.
My boyfriend runs a violet wand business, and he travels around the country for different kink, industry and lifestyle events. He said I could travel with him and help him run his business if I moved in with him, however I still needed something on the side to bring in a little more money. I figured retail wouldn't have appreciated me peace-ing out for weeks at a time to traverse the country, so I had to find something else I could do. It just so happened that a lifelong friend of mine had been a successful camgirl for several years on MFC. I thought to myself: "Well, why can't I do something like that? All I need is a webcam, a laptop and a light, and I can do my work anywhere."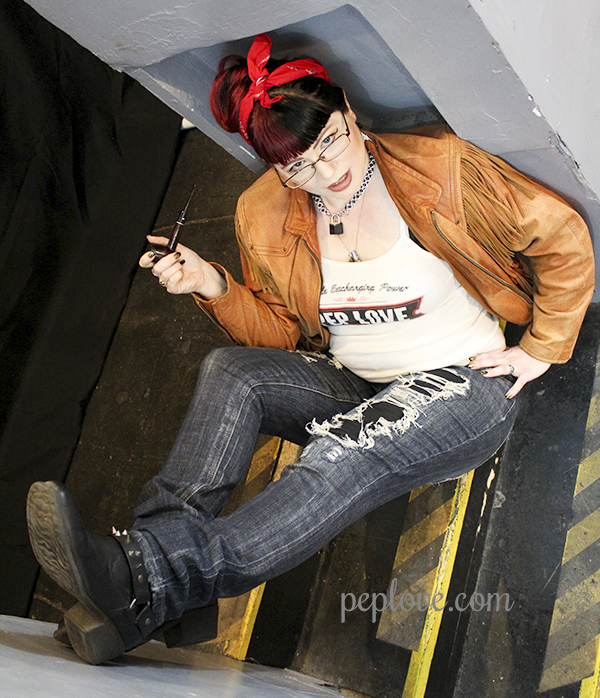 Wow! So many changes! 
I moved in with my boyfriend, helped him with his business and started webcamming. At first it was only going to be a temporary thing, I insisted. Just something to do until I found something else… Six years later, I do webcamming, phone sex, I run several clips stores and I shoot for other production companies. I also illustrate a comic and do art commissions on the side. Sex work has become my career, and I'm quite proud of it.
Now for the record, I don't recommend everyone doing quite what I did. Moving half a country away far from my friends, family and everything I knew to live with a man I barely knew at all was pretty reckless, not to mention really difficult – however, it worked out for me. My boyfriend and I are still together, we're living happily in Florida now and I've made a successful career for myself out of it all.
What are some of the best things about working online? What about challenges?
I do love the flexibility of working online. It was one of the things that drew me to it in the first place. After years of having to work by someone else's schedule, it was refreshing to be able to set my own hours.
On the other hand, working for yourself requires a level of self-motivation that admittedly took me some time to develop. I've always had a good work ethic, however, and I think that's what got me through. I've often said: "Wow, I'm working for myself now. That means I can work any hours a week that I want… Any 100 HOURS a week that I want!"
Although I'm being somewhat hyperbolic, that's not too far off. I've had to work some very long hours in sex work. For several years, I worked pretty much from the time I woke up in the morning until the time I went to bed at night, every day.
I can't help but laugh when people say, or even subtly suggest, that sex work is "easy money." Most people only see the 20 minutes or less of footage on their screens, they don't see the hours' worth of takes, the MBs of footage that wasn't usable but that we had to sift through to find good footage, reaching out to countless producers and receiving no far more often than yes. Fans don't see us trying to book models to shoot with, or editing, or marketing, or script writing.
Being an independent model is basically like being an entire Hollywood cast, crew, writer and director all at once. Sex work has definitely been the hardest job I've ever worked, but it's also been the most rewarding.
You create a lot of fetish content, from "general" to orc giantess to diaper fetish. How does being in more niche fetish spaces impact your work online?
I think being a lifestyle kinkster myself, doing fetish work seemed more natural to me. After a year or two in camming, I started shooting diaper content, as that is one of my personal fetishes, and branched off into other types of content from there.
I think of fetish videos as like a grown-up version of make-believe. We're often working with low budgets while still trying to create a believable fantasy for our viewers, so there's a lot of pantomime, monologues and descriptive language that we have to engage in to get our audiences to suspend disbelief just enough to have the experience they want.
Being in niche spaces really helped me to develop my brand online. I've always been kind of weird and quirky, and I think doing content to reflect that made me stand out to my audience, whereas in the very beginning I think I was trying too hard to emulate other models. Of course, there's nothing wrong with looking at other models for inspiration, and I certainly encourage it, but don't try to be them. Since then I've expanded into doing some more "vanilla" content and I find that it sells well now, whereas it didn't so much in the beginning of my career.
I sold another #clip! Pull-Up Messing Revenge https://t.co/3Z13PraOdH #DIAPER via @Clips4Sale pic.twitter.com/1XYvSbG7Gw

— Ami Mercury (@AmiMercury) October 6, 2020
And speaking of orc giantesses, oh my gosh — Orc Girl! How did Orc Girl come about? What are your goals with the project?
Well, basically Orc Girl exists because I can't have sex with orcs in real life! In all seriousness, I've always had a thing for the tragic, misunderstood monster trope in fiction, and orcs are the quintessential misunderstood monsters. They are most often thought of as the "bad guy," but I appreciate the nuance of this — that they are more than what they seem.
Orc Girl deals with a number of themes revolving around a nuanced view of morality. There are several parallels in Orc Girl to sex work that will become more apparent as the story progresses — such as, much like orcs, sex workers are often seen as "villains." Also the concept of the "human pet" is basically a metaphor for sex work. It is seen as something morally questionable by those who don't understand it, but we'll see within the lore of the story that it is actually something that has helped a lot of women, particularly ones who were in a difficult situation prior.
A lot of my fans of my adult work are also fans of Orc Girl, and — funny enough — some of my fans that found me through Orc Girl first eventually became fans of my adult work. So, it's folded in with my brand in ways I didn't predict. I've also done a number of orc-themed videos. I guess you could say they are loosely tied in with the world of Orc Girl, but mostly I'm just working with a similar theme. I actually released a bunch of them last month to help promote my How To Be Orc giveaway on my art Twitter account.
My main goal for Orc Girl right now is just to get more eyes on it. I'm still pretty early in the storyline, and there's a lot more to tell. I'm currently working on getting print copies into comic bookstores, as well. Having Orc Girl animated would be my ultimate dream, but that's kind of a castle in the sky at this point.
Outside of your career, what are you most interested in?
Interests and passions outside of my career? What's that? Is it real?
Okay, okay I'm kidding – mostly — and about a year ago I wouldn't have been kidding at all, but in the past year I've forced myself to take more time off for leisure and hobbies. I've gotten into weightlifting and fitness this year, and I enjoy reading romance novels — especially ones with monster love interests. I've recently started daily meditation, and I like to cook.
Even though I live far away from my family, I try to talk to them and spend as much time with them as possible. I also just enjoy eating good foods and watching movies with my boyfriend.
If you could change one thing about today's world, what would it be and why?
The world is certainly in a big mess these days, isn't it? I suppose the world is always going through one mess or another, though — we've just had an extraordinarily large amount of messes this year.
The one problem I seem to find myself circling back to is just how polarized everyone has become these days. It seems you can't take a step anywhere without an argument breaking out over some misunderstanding.
If I could change one thing about today's world, I would like everyone to have a little more empathy. A friend of mine always says: "Everyone's fighting a battle you know nothing about," and I find it is absolutely true. It's so easy when we're upset to just react to things, which often only escalates situations further. Instead of reactive, I'd like to see more people being responsive because I feel that is where most of life's problems are resolved.
Find Ami Mercury on Twitter at @AmiMercury.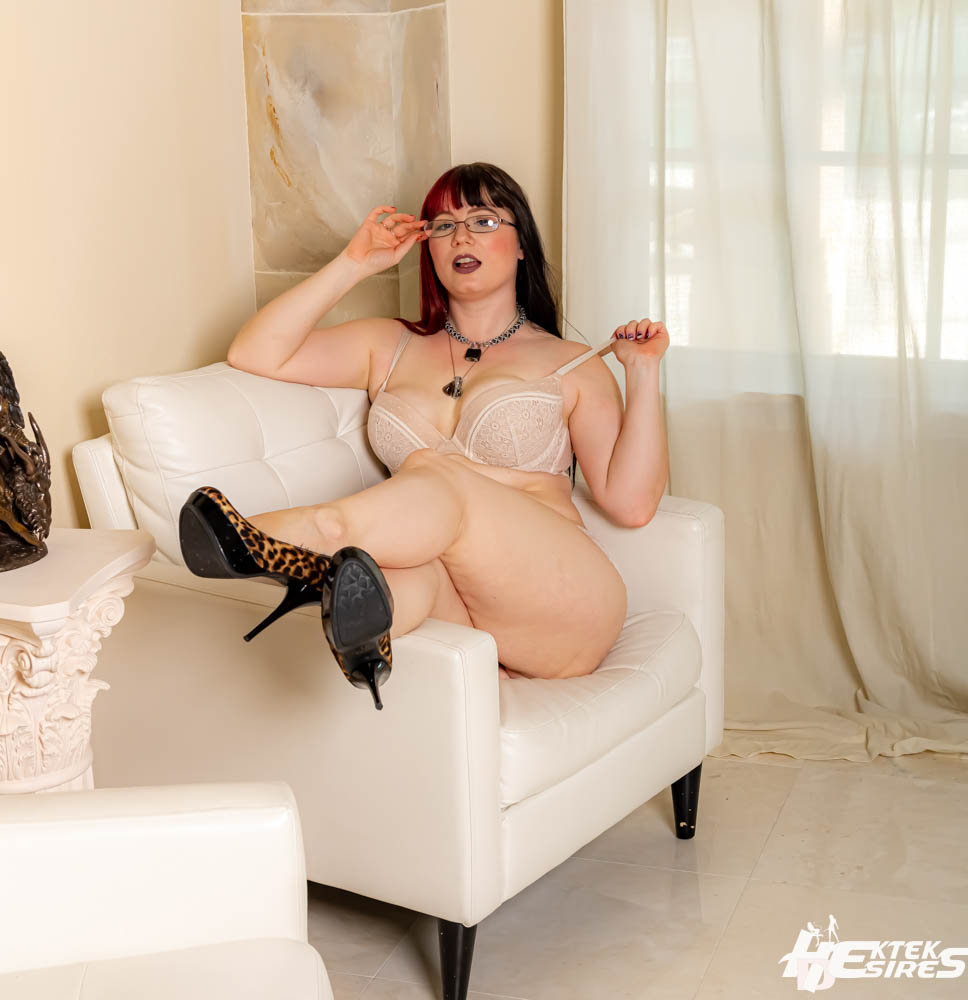 —
Erika is a sex positive people watcher (and writer). Email her at erika@ynotcam.com.