"I'm fairly new to the camming industry, started about a year and a half ago — before COVID," Jillian Mae told YNOT Cam… which, what a time to start working in online sex work, my goodness!
Mae is currently 36 and born and raised in Los Angeles, CA. Fun fact: She's a skincare professional!
"I have California state license in esthetics and own a business specializing in holistic and natural skincare," she shared, which is just about the coolest thing ever IMO.
A true renaissance woman, Mae also has a background in real estate, entertainment and podcast hosting and was a print model and dancer in her twenties. She was even featured in magazines like Import Tuner, Show and Complex, as well as catalogs and in a few online features for FHM, Maxim and Playboy.
Jillian Mae took some time out to discuss her developing career in online sex work and content creation. Read on for insights and a super fresh approach to the cammunity!
—
YNOT Cam: What prompted you to begin your career online?
Jillian Mae: I was actually working in the entertainment industry as a model, dancer and bartender for many years in my 20s, then stepped away from that to pursue other careers and business ventures.
When I decided to get into the camming industry, I was working for a doctor and was directing his new aesthetics department. There came a moment where I grew tired of working for others, not having the freedom of my own time, as well as not being properly acknowledged and compensated for my effort and skills.
I had a friend that had been in the camming industry for years, and she mentioned it to me a few times. She advised me of a few basics to remember, and I looked into it further. My boyfriend at the time suggested we try it together as a couple, since I was a bit shy to do it on my own. As I grew more comfortable, I got more requests to do solos – that's when I started doing shows on my own.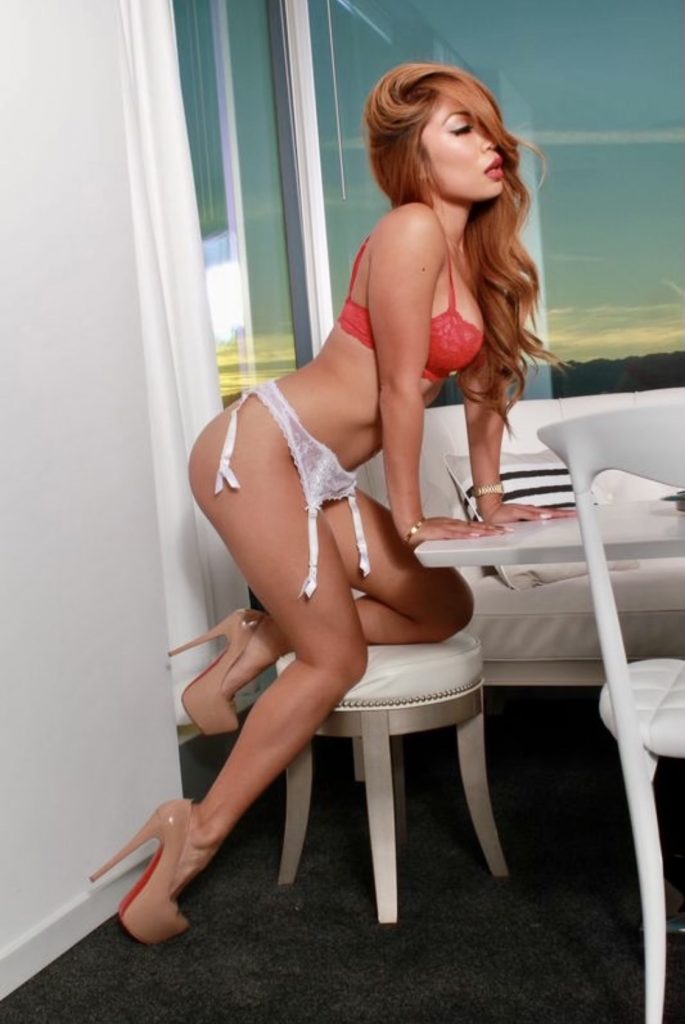 What are some of the best things about working online? What about challenges?
What initially drew me to the camming industry was the schedule flexibility, unlimited financial opportunity and the safety of streaming from anywhere. I've met amazing people online, as well as built some long-term relationships. I'm pleasantly surprised as to how much I have grown in the short amount of time I'd been in the industry, from both good and bad experiences. I'm grateful to have been a top earner or on the leaderboard on all the sites I've been on, although, I've noticed most sites does not provide you with the proper training or mentorship as a new model.
From what I've experienced, there are a few things that can be difficult to cultivate on a consistent basis to be a successful cam model. I have found that a positive and professional mindset, patience and perseverance are key. Personality and the right attitude have won over clients for me time and time again over simply looking pretty. Although looks do help, it doesn't keep them long term. Contrary to the popular belief, my most loyal and consistent clients are the ones who prefer having a connection and enjoy the company.
Knowing how to handle oneself with professionalism in a live stream environment is important to help gain new clientele, and work ethic will help build successful habits. You most definitely have to treat it like a business! Where I've observed most cam models struggle with is their ability to self-motivate. Putting in the hours and building clientele doesn't happen overnight so it can be frustrating if you're not making money right away.
There are days where I've made no money, and there are days where I've made thousands. I know it sounds cliche, but taking care of yourself physically, mentally and spiritually is the most important. If I'm not feeling my best or in a bad mood, I do not go online. People can sense your energy and effort, even online, so first impressions can "make or break you."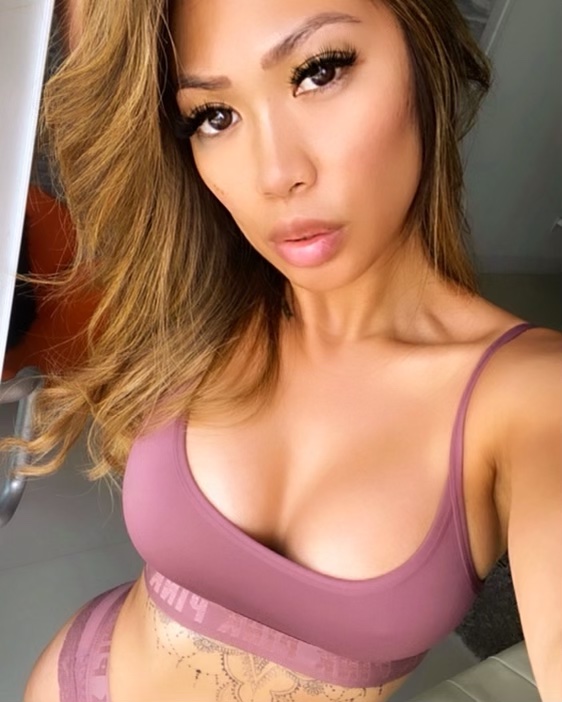 You wrote about well wishes not really coinciding with actual intent, which is often true! Can you elaborate?
The tweet "People will always wish you the best, but will never want you to do better than them…." was something I've not only experienced in other industries, but in the camming community as well.
I've noticed this industry can be quite competitive and not everyone you meet will be supportive, welcoming or honest about their true intentions. I've always had an outlook of abundance and positive support for women, especially for sex workers. As a cammunity, I believe we are stronger together and can empower one another even through the stigmas. I'm quite lucky that my positive experiences have outweighed the negative. I feel there has been positive progression with SW due to platforms such as OnlyFans making it more "acceptable" as compared to past years.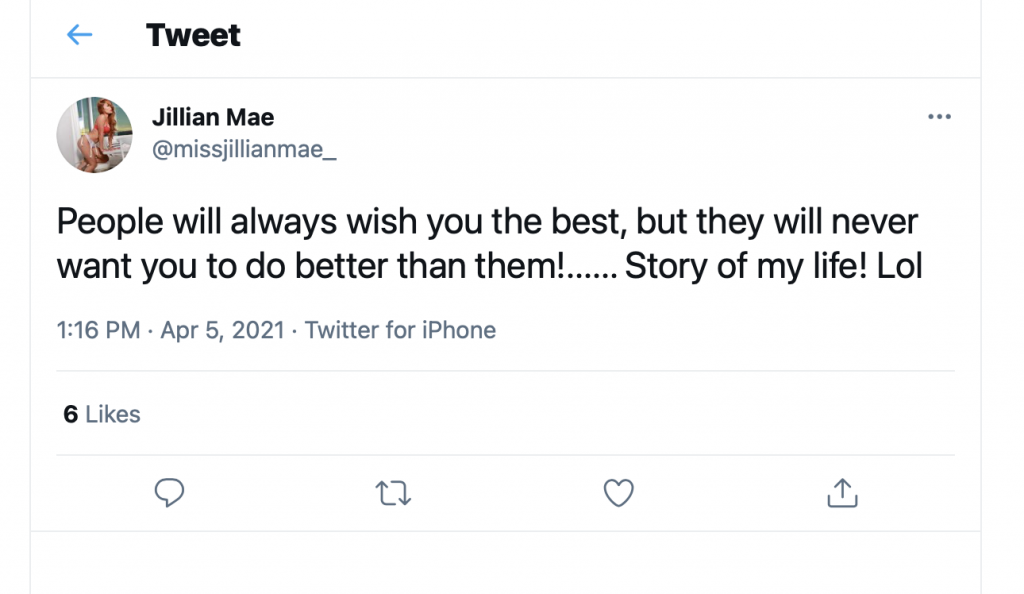 It looks like you work mostly on CamSoda. What do you love about that platform above all others?
Camsoda is an amazing network! I will admit, I wasn't open to their network at first due to my branding, but due to proper mentorship with @Lvemodels and targeted positioning with @camtropicana, it's been working better than I've hoped.
I love that Camsoda has been so open and helpful to my concerns, and I'm excited for their upcoming upgrades and making the site more accommodating for my brand. They have been quite easy to work with as well. Their traffic is diverse, which important and helpful in order to satisfying the wide array of models they have on their network.
Outside of work, what are you most interested in?
Outside of work, I'm honestly pretty boring. I'm an avid reader and enjoy learning. You'll usually find me reading books on topics such as investments, real estate, sociology and psychology or random articles online.
I love to eat, travel and experience different cultures. A highlight of my day would be trying a new restaurant or planning a trip to a new place to visit. Health is very important to me. I do my best to stay active and go to the gym at least 3-4 times a week. I want to look and feel good as long as I can!
Check out my IG Takeover @CamSodaLive @CamTropicana @LveModels Feature show tonight @ 5pm, Don't miss it!❤️ https://t.co/8had43HnvS pic.twitter.com/mAzfZW8svP

— Jillian Mae (@missjillianmae_) May 10, 2021
If you could change one thing about today's world, what would it be and why?
Oh, there are so many things I would like to change, but if I had to choose one, I'd say division as a whole. We live in a world where separation is brought out by views or learned, egotistical thoughts of how people are to perceive others based on what they believe is to be accepted in a world of social status.
So, due to the learned behavior of wealthier countries, this way of living is creating major insecurities, causing judgement without any understanding of what's being judged — and it seems that it's only getting worse. Because of this, we have prejudices, comparisons, hatred and many other negative feelings to which this stems.
If we were to be more accepting of the world with love and willing to be open to the possibility of unlearning, do you think the world would continue to be so divided?
Find Jillian Mae on Twitter at @missjillianmae_.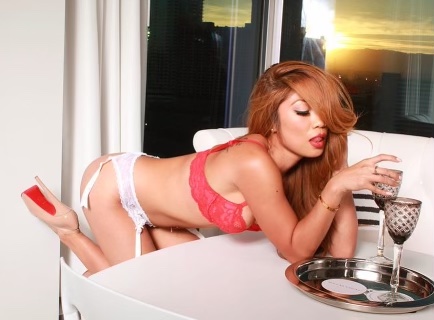 —
Erika is a sex positive people watcher (and writer). Email her at erika@ynotcam.com.