Welp, it looks like events are slowly moving back to in-person. Here with another announcement of that sort is the "reinstatement" of Flirt Summit, back on for 2021 in the previously-canceled-due-to-COVID location on Cancun, Mexico.
Here's the organization's press announcement about the event (copyedited slightly):
Live cam network Flirt4Free has made an annual tradition of whisking their top models and studios away on an exotic dream vacation. The event known as Flirt Summit was designed over a decade ago to thank their elite performers and strengthen the bond between the site and its content-makers. Past locations include mystical Bali, Costa Rica's Papagayo peninsula and a private island resort in The Maldives. Pandemic-fueled uncertainty forced Flirt to cancel Summit in 2020. But with the global outlook looking brighter, the massive Cancun beach party is back on for 2021.
Throughout the summer, models will take part in a series of ultra-competitive contests. In prior years, the network would give away 40 all-inclusive Flirt Summit packages to the winners. Considering the company's continuous growth and the enthusiastic response from their performers, Flirt4Free has upped the number of 2021 Summit prizes to 60.
Winners will be determined by two 1-month contests — the top 10 women and top 10 guys of June, and the top 10 women and top 10 guys of July — followed by the next top 10 overall models (regardless of gender) in Flirt's combined June and July standings. The final 10 packages will be awarded to 10 qualified contestants chosen at random when the above contests end.
"We are thrilled to bring back Flirt Summit," said Flirt4Free President David Aguilar. "Despite the stress and uncertainty of COVID, our models continue to shine. Records for hours logged and models online have been shattered, while members find the entertainment and companionship they need consistently at their fingertips.  No Flirt class deserves more gratitude."
As they had planned for 2020, F4F models, studios, and staff will take over a lavish Cancun resort, feast on local cuisine, explore tropical jungles and ancient cenotes and party along sparkling white sand shores.
"One silver lining to canceling last year is that we've had more time to dream on everything Flirt Summit could be," said Miguel Arriaga, the site's Broadcast Manager. "Reuniting with our Flirt friends is long overdue, and the thrill of being together again is going to make every adventure, game, and activity that much more incredible."
While the pandemic seems to be winding down, the cam network will continue to prioritize health and safety. "We will keep monitoring all health and travel guidelines leading up to the event in November," added Aguilar. "If any significant risk to our performers, partners, or staff remains, we will enact a similar contingency plan to 2020, and reschedule or cancel."
For more information on Flirt Summit 2021, visit flirtsummit.com.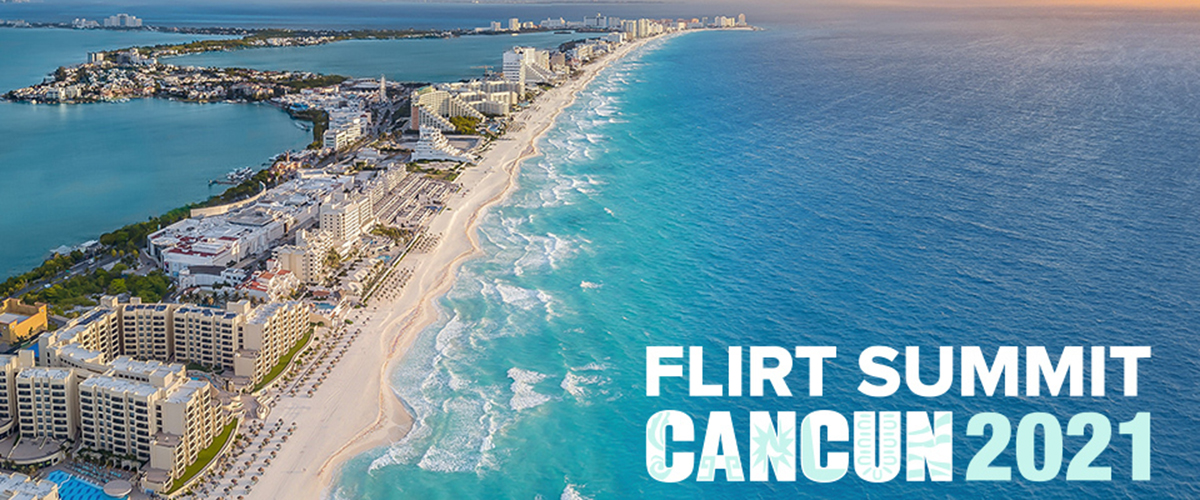 —
Erika is a sex positive people watcher (and writer). Email her at erika@ynotcam.com.