Back in 2020, we spoke to Goddess Mia Sophia, a cam model and content creator who came to the industry during the early days of COVID.
Today, Mia Sophia is creating sneezing fetich content on ManyVids, a niche she found her way to somewhat serendipitously.
"I started with my first sneeze custom video about a year ago. I didn't even know this fetish was a fetish until that moment," she explained.
"I published a video titled 'Mia Caught A Cold' where I filmed myself in the middle of a horrible cold I experienced. That video ended up being well received and pushed me to invest more energy into this fetish. So, I decided to create a ManyVids producer account as a way to have my sneezing videos stand out and be easier to find," Mia Sophia continued.
"Since then, I've started to gain a loyal sneezing community! As the community has grown, the need for more sneezing content grew as well," she added.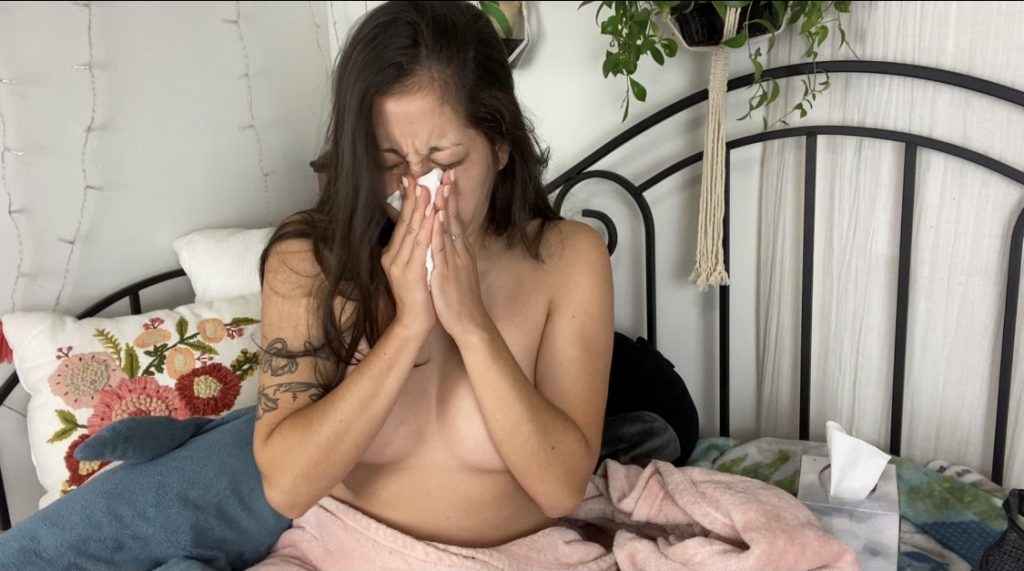 Fetish Content Strategy 
According to the artist, there's a strategy behind creating a dedicated space for sneezing content — and this advice is certainly worth considering in light of any unique fetish.
"The fetish content I make on my main channels is mostly role play orientated with a mix of domme content and switch content," Mia Sophia said. "This kinky and taboo branded content didn't seem to fit in with something so simple like sneezing."
She continued, "I made a separate channel for my sneezing content because of how unique of a fetish it is," she shared. "I wanted to give the sneezing fetish viewers a unique page just for them to enjoy. Since it's a relatively unknown fetish, there aren't a lot of people selling these sorts of videos. Having a separate page just for this has helped me stand out and reach my customers more easily.
One often-discussed element of fetish content is authenticity. Thus, in this instance, is a real versus fake sneeze is important? (Another thing to consider about the "real" sneeze: Is it natural, or is it induced? Does an induced sneeze count as real, or does it then slide into fake? And do viewers even know the difference… and do they care?)
"The sneezing content has more to do with the sneeze itself than the authenticity of it," Mia Sophia explained. "I'm naturally allergic to a lot of things in my environment — cat and plants — so I naturally have large sneezing fits… The video 'Mia Caught a Cold' has been my best seller and was truly the most authentic video I've ever made."
"At the time, I thought it would be something pretty innocent and easy to film since I was battling an awful cold. This cold was so intense I couldn't really do any work for an entire week — except for blowing my nose and sneezing. During the filming my ears were completely plugged, my voice sounded sickly and raspy, and I was blowing my nose like crazy," she continued.
"What I didn't know is that the sound of a nose being blown is a fetish in itself! Some men truly enjoy hearing the sound of a woman's nose making the trumpet sound and hearing a snotty nose being blown. This video started selling like crazy, to the point where I almost wish I could get another cold."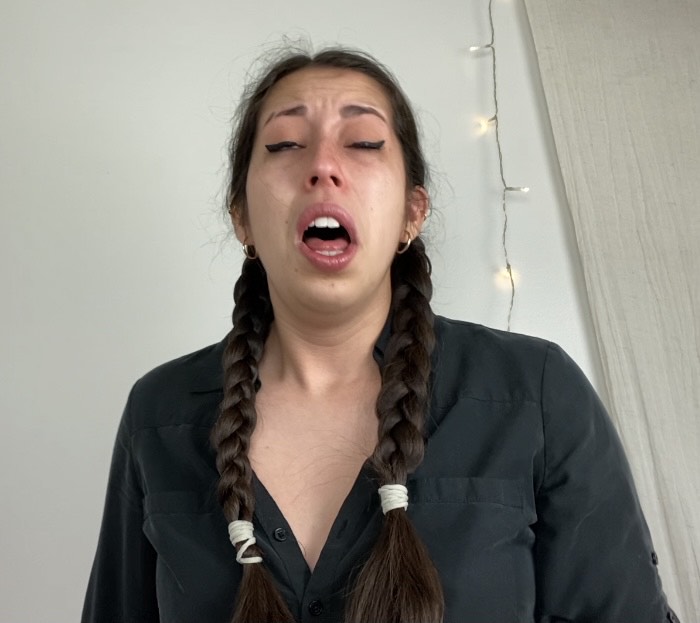 Induced: Another Kind of "Real"
…but a "real" sneeze (thankfully) can also be induced!
"There is also a sneezing powder available — the beloved Chhinkni Unani Sneezing Powder," she revealed. "It's a sort of fine brown-colored powder that when snuffed produces an array of rapid fire sneezes that completely clean out your sinus."
"The powder is branded as medicinal and to be used to relieve pressure in your sinus. It works so well! I've actually started using the powder off camera as well to help clear out my nose and relieve pressure around my cheekbones. It has a strong eucalyptus smell and when huffed produces a light burning sensation like you're about to cry. Then you'll start sneezing and clearing everything out! It actually feels really nice at the end."
All the benefits that come from creating fetish content… another of which is fan loyalty.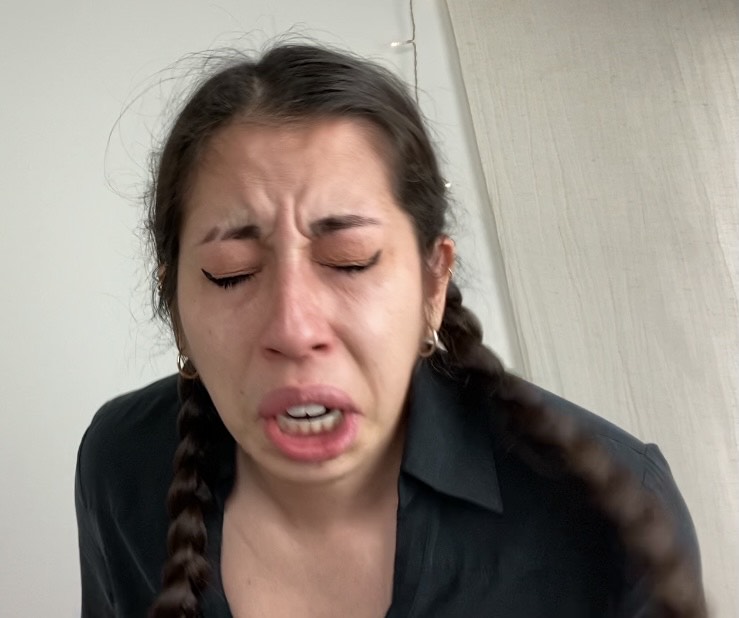 Find Loyal Fans
When we asked Mia Sophia if her sneezing fetish fans seem to be more loyal, she said "I do find this to be true!"
"Since there are fewer people that offer this type of content, [fans] search out the models that do and stick to them closely," she elaborated. "I like this because it gives me a better chance to get to know my customers and what they want, versus on my main account which is more of a catch all for all sorts of fun kinks."
In sum, it's always nice to learn a key piece of advice.
Regarding creating fetish content, Mia Sophia offered: "I would say be open to trying new things until you find the category that sells best for you! You never know what kind of video is going to sell really well, and being open to trying new things has helped me find new customers and fans."
All good things!
Find Mia Sophia via BlowMiaSophia.manyvids.com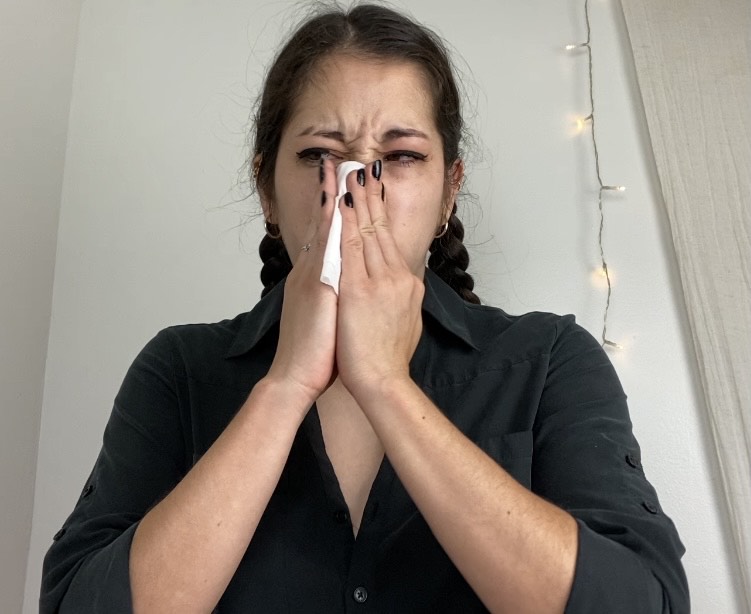 —
Erika is a sex positive people watcher (and writer). Email her at erika@ynotcam.com.
Header image via Unsplash here.