Looking to jumpstart your career?
Whether you're a newbie trying to get noticed amongst all the competition out there, or a veteran who has hit a plateau and needs a bump, throwing your hat in the ring to star in a new reality show called Cam House could be the answer.
If you're one of ten lucky models chosen, you can look forward to tons of promotion, networking with other creators, and an opportunity to win a substantial cash prize and sign with Yum Production – an OnlyFans and social media management agency that specializes in helping performers create content that resonates with fans.
The brainchild of cammer, Emily Jones, Cam House was born out of the pandemic.
Jones remembers that the lockdown had her feeling very lonely and isolated. She couldn't shake the feeling that she needed to find a way to connect with the cam community. That's when she decided she would create her own opportunity and do something about it.
She just wasn't sure how… yet.
In 2021, after the lockdowns ended, she continued to brainstorm on bringing creators together and hit on an idea after watching the Netflix horror film – Cam – which was made by an actual cam model. Inspired, Jones toyed with the idea of making a movie that would star other cammers… but she wasn't quite sold on the idea. It wasn't until she tuned into the Chaturbate series Cam_Girlfriend that the lightbulb went on – she would produce a cam reality show.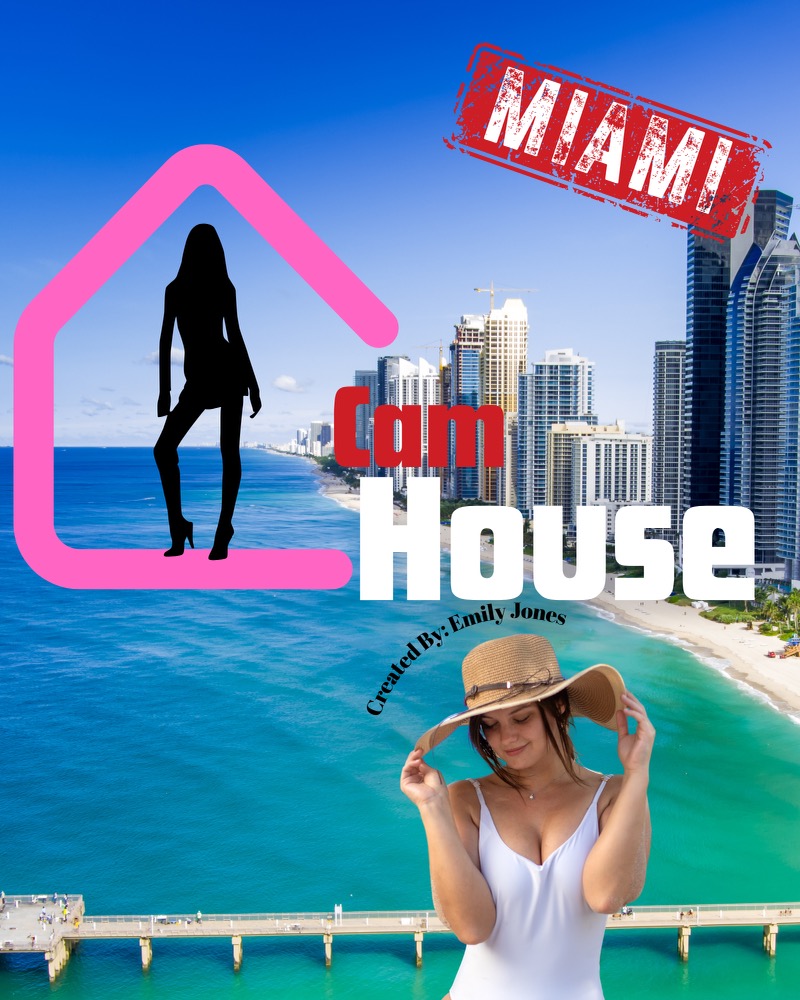 Jones knew it had to be lighthearted and fun but truthful – giving fans a glimpse into the real world of cam artists. She wanted the models to benefit too, not just the viewers. They would get to network with one another and compete for coveted prizes. With hard work, she committed to the concept, cast the first ten models, got the pilot episode up and was rewarded with it being picked up by heavy hitter Amazon.
Now she's ready for the next phase.
"The idea was all thanks to creators who had come before me," stated Jones. "And once we filmed the pilot episode earlier in 2023, my passion for the project grew due to fans loving the concept. Their support has been a huge push into season one."
Currently Jones is putting her own cash toward the piece and running a campaign to raise the $30,000 needed to get the first season rolling. Her goals for upcoming episodes include crowning one winner "Best Cam Girl in America," adding international trips, higher stake challenges, celebrity guest stars, and more audience participation with a home vote to evolve in later seasons.
If you'd like to be considered to be on Cam House, Jones shared some tips on how to get yourself cast:
Be dedicated to the work. "This show will not be for cam girls who think camming is all fun and games. You will be competing with serious women. We won't tolerate anyone who would disrespect the profession by not taking this seriously."
Be unique – you're competing against hundreds of applicants.
If you get on the show, continue to promote yourself – no sitting back and resting on your laurels, or you'll be overlooked.
Use your beauty and brains. "Most days, people think you can become a cam girl or an OnlyFans girl by just flashing a tit. In reality, the women you successfully see camming and being successful models on OnlyFans have had to learn how to adapt. These women are incredibly smart, and we want to showcase those abilities to the audience at home."
Be yourself.
To apply to be on Cam House, please use this FORM. For businesses who would like to appear on the show reach out to Emily directly at contact@emilyjoneschats.com for sponsorship opportunities.
Follow Emily and Cam House on her website at emilyjoneschats.com and help with their GoFundMe @bring-cam-house-to-life.
—
Alyssa Collins hails from Minnesota, where snowy days were the perfect excuse to stay warm inside and write. Over the years, she turned that joy into a career and has authored numerous articles for various publications (under pen names). Email Alyssa via alyssa@ynot.com.