This week YNOT Cam gets to sink our teeth into learning more about FatalGoth the vibrant, alt porn cammer who calls herself a "Witchy Cyberpunk Vampire."
Sporting piercings, tats, and one of the hottest short hairdos on the planet, FatalGoth is definitely naughty, but she exudes a soft sweetness as well that you can really see at work on her Twitter page where she promotes dozens of cammer friends with no thought of competition – only support.
In addition, she's a great marketer – creating a brand that's clearly defined and authentic to her.
From cleverly calling her Chaturbate channel "Gothurbate," to her website which directs visitors to "pick your poison" – FatalGoth's voice is specific and clear – she walks her own path, rocks it, and fans respond.
Read on to find more about FatalGoth – the woman with the pale perfect skin who maybe… just maybe could have a coffin in the basement that she sleeps in during the day.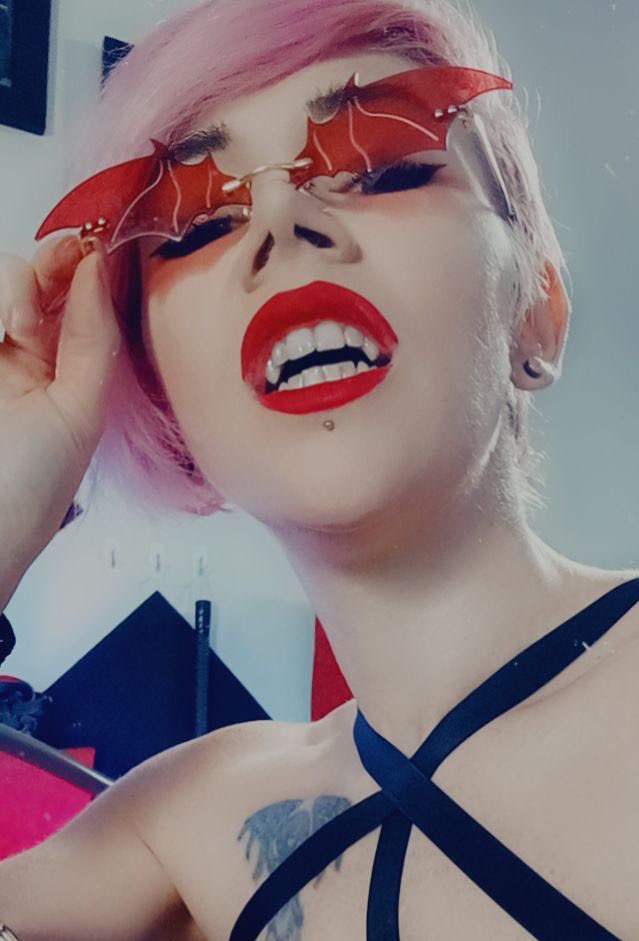 How did you get your start and what attracted you to the industry?

I started back in 2019 after leaving my super corporate vanilla job. I wanted to work for myself and by my own rules. Camming was a perfect way to do just that. I've been doing this full time ever since!
When did you get into the whole goth vibe and what makes a true goth in your opinion?

I've been goth since middle school. I believe that being goth is simply being a varied mixture of a particular mindset, fashion sense, and music taste.
There's no cookie cutter for a "true goth" as there are many subcultures within it. Alt people are all unique and, in my opinion, amazing people!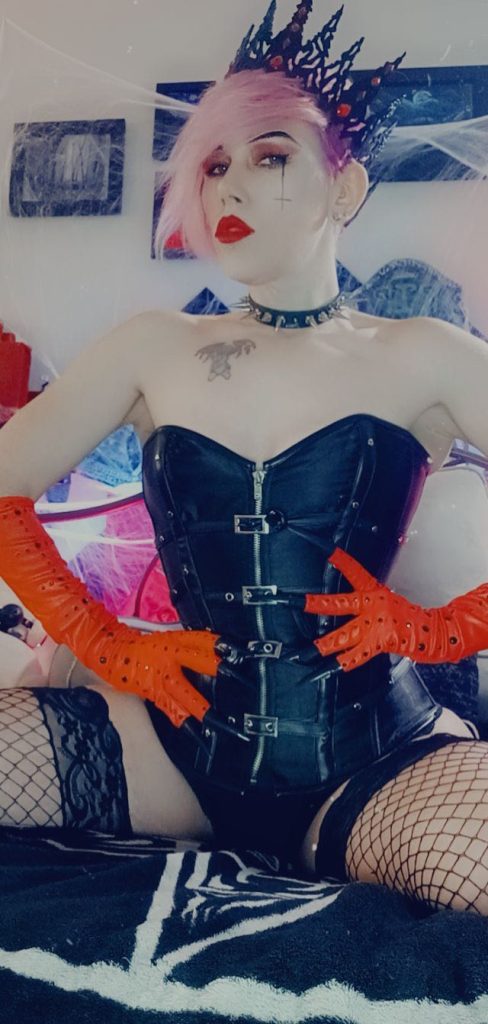 What is your favorite thing about camming and least favorite?
My favorite thing about camming is getting to meet people all over the world, from other cam models to fans; everyone is so amazing in the industry.
Camming also lets me travel wherever I want to, whenever I want to because I can work anywhere.
My least favorite thing about camming is how hard it can be for friends and family to accept what you do. There's a balance that's hard to strike sometimes but I wouldn't change anything about what I do because of it!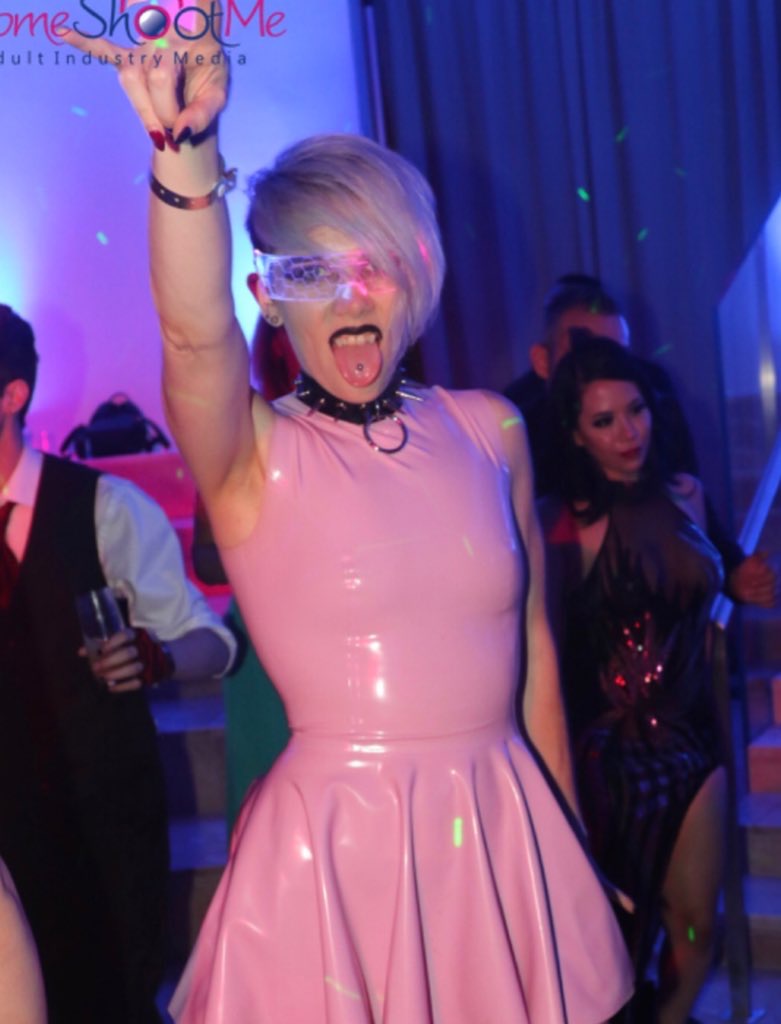 You call yourself "your bratty girlfriend from cyberspace" are you really bratty?

Oh, I'm bratty!
Sometimes my mouth gets me in trouble while I'm streaming… so much so that both doms AND submissives will punish me during my streams by denying me orgasms, teasing me, and spanking me all night long!
You also call yourself a vampire – what vampire movies do you love and who would be the one vampire you would get down with for eternity?
I love every vampire anime/show/movie I've seen. Everything from Nosferatu to Twilight and from Vampire Hunter D to True Blood! I honestly haven't found one I don't enjoy. My love for vampires is a judgment fee zone!!
If I had to bang one vampire until the end of eternity it would either be Johnny Depp from Dark Shadows, or Kate Beckinsale from Underworld!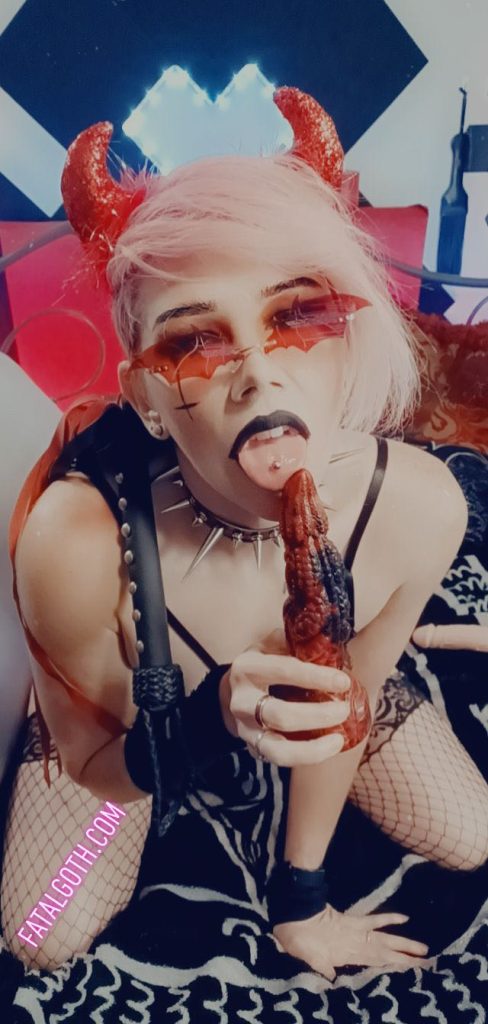 What are your goals for the year?

I have a lot of travel goals this year. I want to go to Vegas and Germany. I also want to hit 100,000 followers on Chaturbate before the year is up!
Follow FatalGoth on her Twitter @fatalgoth, Twitch @FatalGoth and Chaturbate @FatalGoth.
—
Alyssa Collins hails from Minnesota, where snowy days were the perfect excuse to stay warm inside and write. Over the years, she turned that joy into a career and has authored numerous articles for various publications (under pen names). Email Alyssa via alyssa@ynot.com.