After spending weeks gathering everything you need to start camming you're almost ready, but a few things have to be checked before the big day.
You can have the latest and most expensive webcam on the market, but if your lighting is poor, your video quality will be poor.
Proper lighting enhances the overall experience for both creators and viewers because the visual appeal of a well-lit set significantly increases the overall engagement and interest of the audience. A well-lit cam room doesn't mean that you have to get lights as bright as the sun, but lights that are suitable for the size of your room and for the mood you want your show to have. However, remember that webcams don't usually perform well in low light, so before going live check how it looks.
Adequate lighting ensures that your appearance and the layout of your cam room are visually pleasing, therefore, this makes it easier to capture the attention of viewers who appreciate a professional, but personal look.
In addition, by positioning the lights properly you can enhance your body features through a balance of lights and shadows.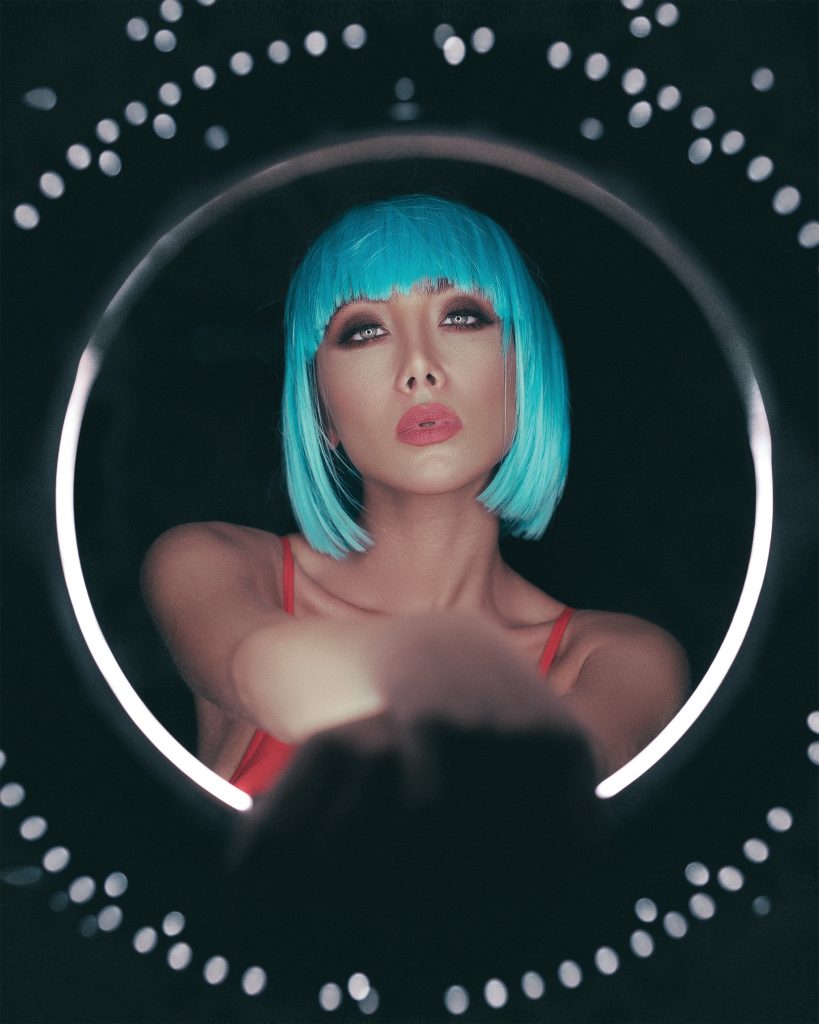 The standard lights positioning consists of three light sources, two in front of you at a 45° angle and one behind you.
One of the frontal ones should be half as bright as the other. The one on your back should be bright enough to cancel the shadow that the frontal ones create – careful though this one must be hidden from the webcam. Though this set up works best with softboxes, regular home or work lights do the job.
If you don't have three lights just get creative, for example: if you are camming during the day you can use natural light coming from the windows; candles, fairy lights, and cabinet lights can be used as back lights and so on. However, in the last few years softboxes have become very inexpensive, so my advice would be getting a couple of them as they are a good investment for your new business.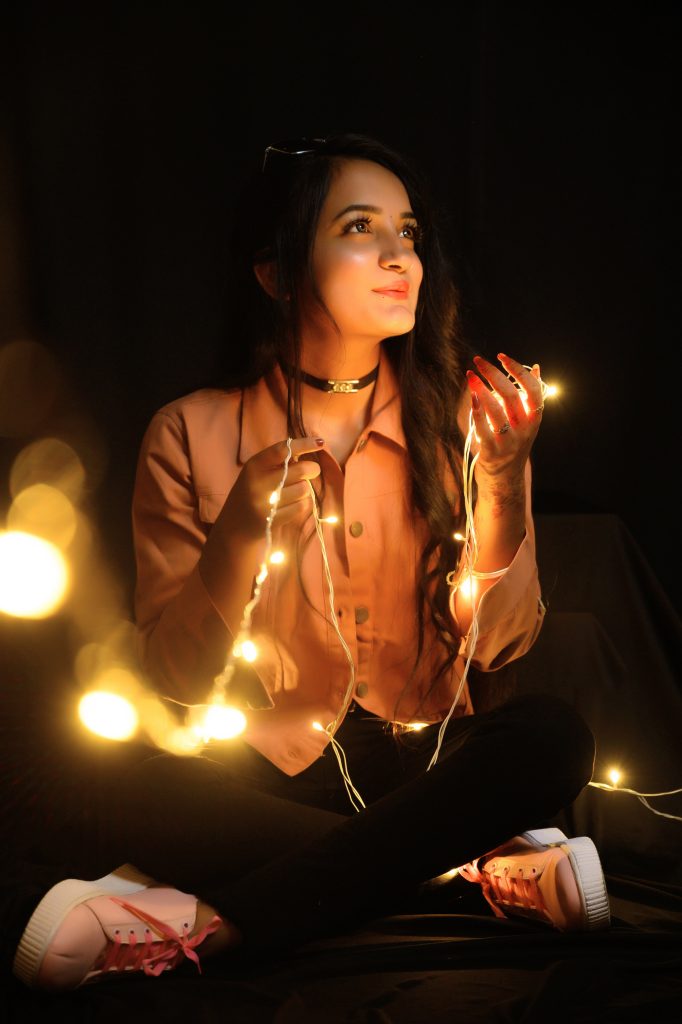 Regardless of the theme of your show, being well-lit communicates professionalism and a visually polished and well-lit cam room stands out on cam sites – it may increase your number of viewers who will choose you over other models that can barely be seen. By caring how your cam room is lit you show viewers your dedication to deliver a high-quality show, which can, in turn, help in gaining a loyal fan base.
Illumination not only ensures clear visibility of your body features on the screen, but also enables non-verbal communication to be perceived more accurately.
Facial expressions, gestures, and body language play essential roles in engaging the audience and proper lighting helps capture your sensual moves and hints much better.
Lighting also significantly impacts the mood and atmosphere of your cam room. By using different setups you can match the tone of your show or of your personality – so don't be afraid to experiment!
Finally, consistent lighting choices and setups provide excellent branding opportunities.
If you can create a recognizable visual identity through lighting and cam room décor you can gain visibility over other models on an oversaturated camming site. By selecting appropriate lighting styles, colors, or layout that align with your show or personality you can reinforce your brand and make it memorable to the audience.
Now you're only few steps away from your first live show, play with your lights, get comfortable with them and set them up as they best suit your personality and then:
"Let there be light!"
Main photo credit: Morgan Goes Wild
Middle Photo credit: photo by Ali Pazani from Pexels
Last Photo credit: photo by vickie photography from Pexels
—
Morgan Goes Wild is an Italian content creator. He has lived several lives, follows his passions and pursues varied interests. Visit him on X (Twitter) at @morgangoeswild.