Lina treats loyal fans like the family that spoils her. And did we mention she has two big dogs just like little Damien in The Omen?
Briefly describe yourself.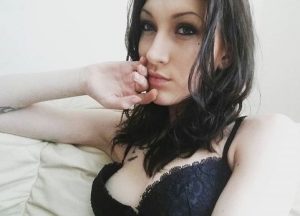 I'm 18 years old, the momma of two Pitbull-Rottweilers, and a loving girlfriend irl. Online, I'm Lina Damien, a freaky sweetheart that likes to make people cum.
How long have you been camming?
I've enjoyed doing that for eight months now. I started camming the day after I turned 18.
What is the best thing about camming?
Camming has allowed me to create a great work/life balance. I love to be my own boss, and I love the freedom of expression I have while camming. I love exploring my sexuality and love to make other people smile, and being a cam model lets me do both simultaneously.
What's the most challenging thing about being a model?
Being a model is a lot of upkeep. I am always taking constant pictures, videos, and updating different social media accounts in order to expand my revenue. As glamorous as it all looks, and it is, creating a constant personal experience with my fans can be exhausting. Nevertheless, I love to do it.
What advice would you give to a new model?
Be yourself, be comfortable, and be safe. Never let anyone claim you or tell you your worth, and never let someone cheapen you. If you think showing your pussy is worth a million tokens, don't accept any less. Know your worth.
Oh, and whatever crazy things you think happen on the internet, happen.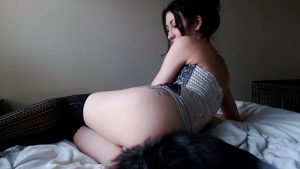 What's the most fun thing you've done on cam?
I spent three hours talking about dicks and how to break one. My most fun shows are when I can really be myself and laugh with my fans.
What's the weirdest request you ever received? Did you do it?
I don't get many crazy requests. Bring 'em on!
Where can peeps check you out?
I'm always on Twitter @linaxdamii, and you can catch me on MyFreeCams (linaxdamii).