You're always looking out for new props, outfits and accessories to liven your shows. As a cam model, that's part of the grind.
We recently ran across an article about a fun — albeit silly — new jewelry accessory that could make cam shows a bit more entertaining. So, we decided to do a roundup of sexy pieces of jewelry that could enhance any cam model's show.
1. Beachtail from BoDivas
Jezebel recently ran a small, tongue-in-cheek article about the Beachtail, a piece of jewelry meant to be worn inside the crotch of one's bikini. This "sexy charm" is a basic silver chain with a clasp. It has a few cute hanging beads attached that dangle from the bikini's crotch.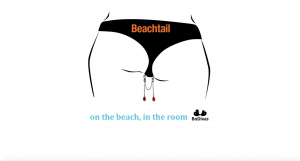 Although this isn't the most functional piece in our opinion — we can't even imagine how it would feel if you're sporting any type of pubic hair — it could sill serve as a fun addition to any lingerie. Price: $19.50.
2. Gold bracelets that serve as handcuffs from My Secret Heart 
My Secret Heart specializes in making sexy pieces of jewelry for the BDSM couple. So, it's no surprise these attractive, high-quality bracelets also serve as handcuffs. You could start your show wearing this piece as a simple bracelet. Then, as the show progresses, integrate it into some light BDSM play.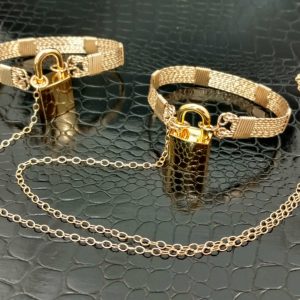 The 14k gold cuffs are made for women or men. The gold chain that makes the bracelets into cuffs is quite light, so this pair isn't ideal for intense BDSM sessions. The cuffs come with two padlocks with keys and two day clasps for wear outside the cam room. Price: $230.
3. Vesper necklace from Love Crave
Vesper's elegant jewelry's main function isn't beauty, but pleasure. This necklace pendant is actually a small but strong vibrator. Fans will enjoy the fun reveal when your subtle necklace turns into a show prop.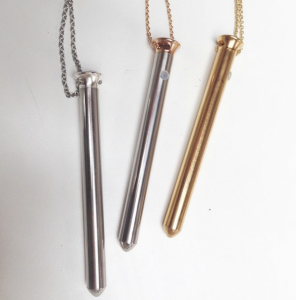 The necklace has one button that turns the piece on and off. It has four speeds: low, medium, high and pulsing. You can easily recharge the piece via USB, and it comes with its very own a cable. The necklace's body, tip and chain are made from high-polish 316 stainless steel. It comes in three colors, too: silver, rose gold and 24k gold. It's also easy to clean and runs quietly. Price: $69 and up.
Another little BDSM accessory from Incoqnito, a company that also specializes in light BDSM gear.
The lash belt is fully adjustable and can be worn as a cute belt at one point in your show and used as a whip as your act progresses. Perfect for single or couple's play.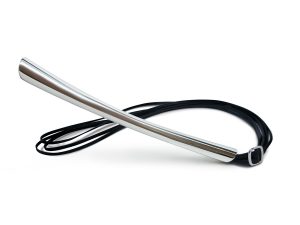 The sleek accessory is made of electroplated base metal handle and has a leather strap. Price: $89.
5. Nipple and Clit Clamp from Unbound 
If clamping is your game, then you'll want to get to knowUnbound, a company specializing in sexy accessories for all people.
The company's nipple and clit clamp has a dual purpose. It's meant to provide light pressure and great sensations to the three most sensitive parts of your body. In addition to featuring three clasps, the piece also has beautiful, draping chains. Although your cam outfit will be minimal, it will look amazing.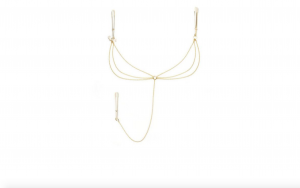 The piece is made of brass with 24k gold plating. The chains are 14 inches, 15 inches and 16 inches long. Price: $49.
—
Abbie Stutzer is a writer and editor from Lawrence, Kansas. Find her on Twitter at @abbiestutzer and on Insta at @abbiestutzer. Email her at abbie@ynotcam.com.
Image © Lori Martin.