This past fall, iWantClips revealed the network's top femdom model, Bratty Nikki, had been pulling double duty: She was also one of the site's founders and equity partners.
Record scratch.
Nikki started on cam in 2010 and rose through the ranks as a findom performer quickly thereafter. But after several instances of dismissive treatment from various support-services providers, Nikki found herself at a crossroads. Why subject herself to uneven — even unfair — treatment when she was an integral part of the overall cash flow puzzle?
It was during these early days, venting to her husband Jay Phillips, that the idea for iWantClips began to take shape.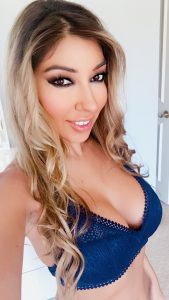 iWantClips launched in the spring of 2014 with Nikki and Phillips at the helm. After several successful developmental years, they branched out even more, launching the umbrella company iWantEmpire in 2017. Founded with forward-thinking, sex-positive performing artists in mind, iWantEmpire and its subsidiaries — iWantClips, iWantCustomClips and iWantPhone — now are a leading independent fetish, cam star, amateur, gay, trans and porn star clips, customs and phone chat entities.
According to Nikki, she and the team behind iWantClips collectively made the initial decision to downplay her behind-the-scenes business and leadership involvement. They wanted iWantClips to be judged on its own merit, not on people's preconceived notions about performers. This sort of in-advance "damage control" makes an interesting, if troubling, point about wider perceptions of erotic entertainers — from those outside the adult industry and inside it.
Today, with a successful, steadily expanding "empire" to her name, it's okay for the civilian and industry masses to be exposed to an apparently surprising reality: Women who work in sex media performance can have brains, too.
In her current role within the iWantEmpire organization, Nikki advises about new products, develops marketing campaigns and mentors models –- all while continuing to perform. Influence and insight culled from her business leadership and experience in front of the camera are apparent, contributing to models' positive workplace experiences.
We asked Nikki what it's like to be the boss of an empire – because that's exactly what she is.
—
YNOTCam: How do you balance business development and leadership work in iWantEmpire and your work as a performer?
Bratty Nikki: My main role is looking out for the artists' needs on our site. From new features to promotions and marketing, I'm always approaching projects with how the artist will perceive and accept it.
Balancing my role in iWC and iWE and my career as a financial dominatrix has its challenges, mostly with time management, but I make it work. I love what I do with both of my roles and plan to remain in the industry as long as I can.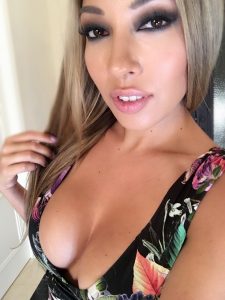 What do you love about being a performer? What's challenging about it?
The best thing about being an adult performer is having freedom. I can make my own schedule, take time off when I need to and have the money to do so. Money plus free time is a life so few are able to enjoy, so I try to make the most out of it and live as much as possible. Being able to create art that people enjoy and appreciate is another highlight. When a customer sends me a tip because they've enjoyed my work, I feel proud to have made such an impact on an individual via my art.
The biggest challenge for me is remaining creatively fresh. I've been producing content for six years now, so it can be difficult to come up with new ideas or put a new spin on fetishes. It can also be hard dealing with family judgments about my chosen line of work or sharing what I do with new friends. I'm not ashamed, but it is annoying when people judge me as a person based only on my work. That makes me hesitant to tell people sometimes simply because I don't feel like answering a bunch of questions only to get a weird look.
What do you think has been the biggest game-changer in online sex media in recent years?
I've noticed social media has had a huge impact on the scene. When I joined Twitter, it wasn't essential for a performer, but now it absolutely is. If an artist, performer or model does not engage in a social media presence, they will be overshadowed by those who do.
I've also noticed a tendency to use social media for complaining a lot, and it can be draining just seeing it from other people in the scene. I try to follow only positive people who are focused on success, because I believe it is important to surround yourself with positive energy.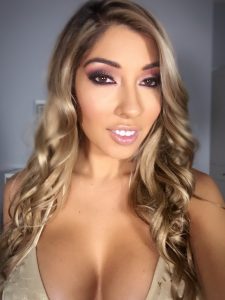 What are some highlights, challenges and general observations you have about your business-centered work behind the scenes?
The most incredible highlight about being behind the scenes on the business aspect of a site is seeing the impact the site has had on performers' lives. We've had so many artists write us to thank us for developing a site with so much opportunity available to them. We are constantly told by artists that they are living better lives now because of iWantClips and the higher income they earn. This is my number-one pride and joy, and nothing makes it more worthwhile than hearing of the positive impact we have on people's quality of life.
It's definitely not without its challenges, though. Sometimes the artist doesn't understand why a certain business decision was made, and they choose to address it on Twitter, sometimes rudely. I want to make it clear to every performer that we always have their best interests at heart.
Many models have their spouse or partner integrally involved in their careers, and that's got to be challenging, at least at times. What tips or advice can you offer models working with their partners? How can you "keep the peace" and avoid allowing the work relationship to overshadow your romantic relationship?
It is so much fun to be doing something so exciting and succeeding with my favorite person in the world. Like, sometimes I still pinch myself.
While he is usually focused on the business infrastructure — hosting, lawyers, accountants, managing employees, banking relations, etc. — I am more focused on creative and artist-oriented tasks. I work on a lot of our fun promotions and ideas for new sites and new ways to make money on our current sites. So, he does a lot of his own thing, while I do mine. For example, the #iWCWorldwide Summer Photo Contest was so much fun, especially seeing the unique and creative photos of our amazing artists. Another idea I'm really proud of implementing is our first-to-the-industry markup codes. Customers use them to tip models more on a clip order instead of getting a discount like with a regular coupon code. Models and customers love it.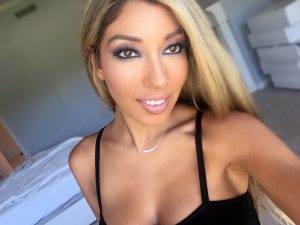 But Jay and I do work on some things together, like our recent iWantEmpire photoshoot with Josh Ryan. Our ideas and energy together just make it all happen beautifully. It's really special.
As far as tips, it's important to have designated date nights and not make it feel like we are always working. We try to have rules, like no work talk after a certain time at night, not that we always adhere to it, though. iWC and iWE have us constantly excited and coming up with new ideas.

Any final thoughts?
A lot of people will tell you every reason why you shouldn't or why you can't do something. If you truly believe in your idea, work hard at it and don't stop.
Find Bratty Nikki on Twitter at @bratty_nikki and Insta at @brattynikki. Check out her iWantClips store.
—
Erika is a sex positive people watcher (and writer). Email her at erika@ynotcam.com.