By Kiara Bauer
Let's talk about niches!
In my last article, I went over many of the reasons that finding a niche might be a good idea for you. But if you're new, or even just new to the world of niche phone sex and cam, how do you go about findnig and choosing a niche?
That is a very complex question that will invariably be an individual journey for every single one of us.
Finding your niche, literally
I definitely didn't start in 2005 by saying, "I'm going to blackmail submissive men for money." I didn't even know that I wanted to work exclusively with submissive males as my clients when I started. I worked for a company and was 100 percent vanilla — and I hated it.
Now, I know many who love it and can make thousands per week, but that was not me. It all just felt so weird and fake and I couldn't get into it, and my customers could tell. I got very few repeat customers and never made more than $100 per week. But that all changed back in 2008 when I found my niche and began to flesh out my profiles to represent the things that I actually enjoyed doing.
I've never been a fan of the "everybody has a price" mentality. I know many of us feel that the money may be worth the discomfort of offering certain fetishes, but that really doesn't jive well with me for a few reasons.
First and foremost, I'm stubborn and I don't want to do things that I don't want to do (which is why I never made any money at vanilla phone sex). I've been offered thousands to play someone's submissive for an hour, but it's just not something I enjoy.
Because of this fact, here another reason: I know that I wouldn't do a good job even if I did acquiesce to their bribery. I take pride in the service that I offer, and I want my clients to have the best possible session every time they contact me. I absolutely understand submission, since I deal with submissive clients all day every day. But even with my deep understanding of the subject, if I don't enjoy it, my client is going to know and in turn is not going to enjoy it either. He may even leave me a bad review, which would discourage others from contacting me.
Focus in, do your research
So, when looking to find your niche, where do you start? A lot of finding your niche is trial and error, but I think that the best way to go about it in the beginning is research.
How can you know if you enjoy something enough to put time and effort into it if you don't learn more about it? Read as many articles as you can from as many diffreent sources as you can find. Read forum posts and Twitter conversations, etc. Anything you can find, read it! Everyone in this business knows something you don't, so profit from that by doing the proper research.
But how do you know what niches are even out there?
Some are easy. Even people who aren't interested in sex work at all as either a client or a provider know that foot fetish and BDSM exist. If those sound appealing to you, I encourage you to do more research into them. But keep in mind, with a niche that's fairly mainstream, the competition is going to be steep as well.
This is not to say not to go for something you like just because there is competition. Instead, I suggest delving even deeper into the niche in question. If you want to show off your sexy feet, that's great! But consider looking into what specifically people like about feet that you personally can offer. Some guys like extra long toes, some like high arches, some prefer big feet or small feet, some even like the little wrinkles you get on your soles when you curl your toes. The possibilities are endless here.
But what about the fetishes that aren't that mainstream, like blackmail?
Some very niche fetishes make it feel like you need to know someone who can explain it to you in order to have any chance of excelling at them — but you can always do your best to observe. Check out the category titles on phone sex and cam websites and especially clip websites. There are things that I still don't understand, and I'm always discovering new and interesting niches when I browse through clip categories.
Sometimes clients will even bring up specific things that they like and ask you if you can offer that type of service. Some are easy. I worked with a model who had long, beautiful, naturally red hair. She got so many guys asking to worship her hair that she just natrually fell into that category. Sometimes it's just that easy. The clients will tell you what they want, you give it a shot, and if you like it, roll with it.
When it comes to niches, it's all about being yourself. Enjoy what you do and you'll never work a day in your life. I wish you all the luck in perfecting your craft and finding your niche in this amazing field of work.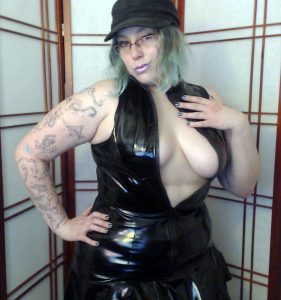 —
Kiara Bauer is a professional dominatrix from Ann Arbor, MI. She has enjoyed being a sex worker since 2005 and loves sharing her knowledge and support with sex workers around the globe. Find her on Twitter at @DominaKiara and check out her interview with YNOT Cam right here.