"When I got into the industry roughly four years ago, I never imagined I'd be filming some of the content I film today," OFP — Official Fat Pussy – shared.
OFP is "33 years young," and she creates a lot of taboo content – fauxcest role play, Muslim role play, race play and EXTREME (her caps) racial humiliation content.
"I have received a lot of backlash for [the content I shoot], but in reality it's some pretty high-in-demand stuff," she explained. "This is porn, and no one should be criticized for having certain kinks — and no model should be criticized or belittled for fulfilling these kinks."
OFP took some time out to share her thoughts on backlash, being thick-skinned and creating content that people want.
YNOT Cam: What did you do before you started you career online?
OFP: Prior to cam work, I was a Direct Support Professional for individuals with disabilities. It was truly my best job ever, next to camming. I miss it, but I still have contact with some of my old clients.
I decided to get into camming because, after giving birth to my daughter, I was without a man for four years. No sex, no nothing! One night, I was bored and horny so thought I'd hop on Twitter to post some naughty pics and tweets. The response I got was overwhelming. I definitely wasn't expecting the response I was getting. So I kept it up.
Eventually I came across cam models, which I had no idea about. And noticed how they were making money off of the things I was doing for free, so I jumped on it quickly.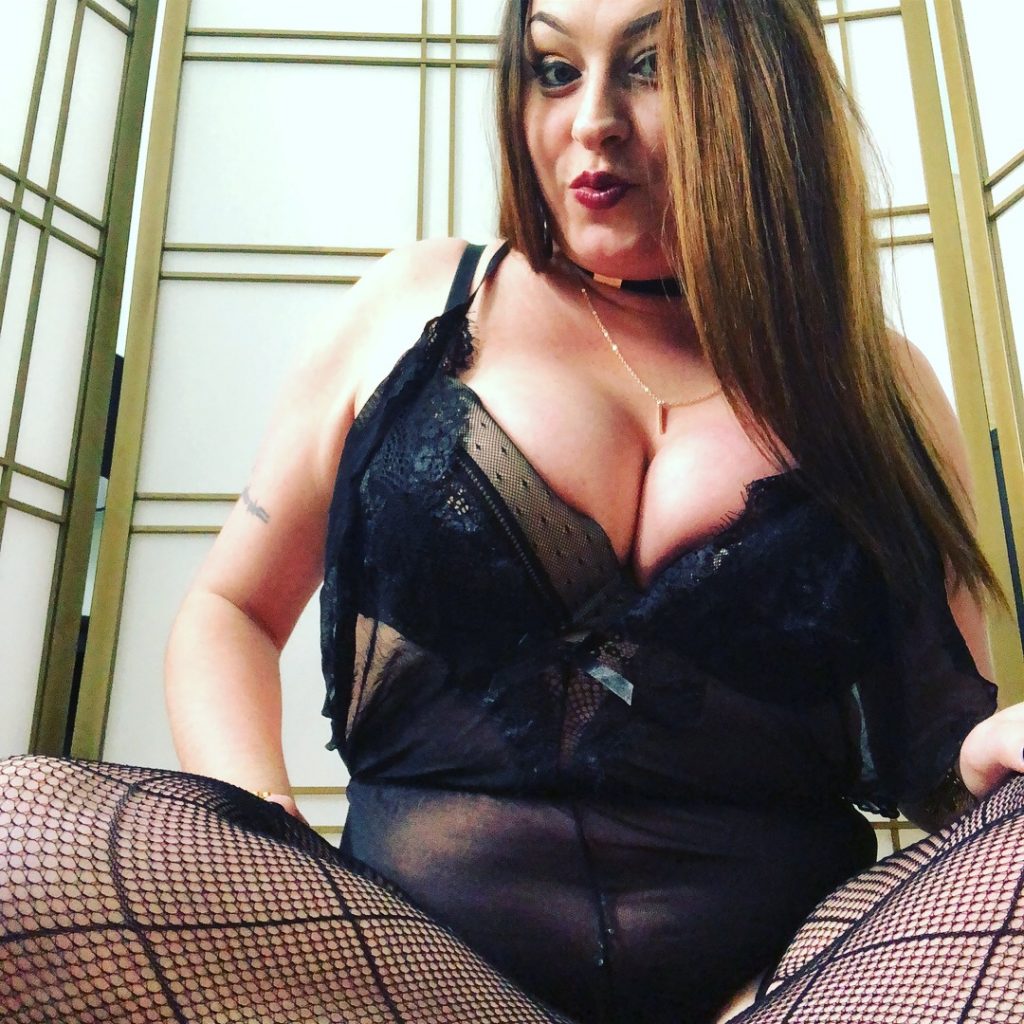 What are some highlights, challenges and general observations you have about working online?
Working online has been an absolute blessing. I'm not only my own boss who can set her own hours, but I can also be there for my daughter. I feel so bad for those parents who are out working all the time and rarely get to see their kids. Like everything else though, there's pros and consthat comes with working in the sexy industry.
The number one thing is criticism, and some models may not have thick enough skin to handle it. If you're going to be successful in this business, you have to face your critics and stand strong for what you believe in. You always hear cam sites that stress how cam models should always have the freedom to express themselves through their content no matter what — and it's true. You should be able to.
You also have to have a lot of self-discipline being your own boss, especially when it's a nice sunny day out and you feel like "Hmmm should I work today or go enjoy the sun instead?" It's really tough for me to work in the summer because of my daughter, but I luckily have an amazing husband who's a great provider.
You film a lot of content that pushes on the boundaries of taboo and extreme, even for porn, and feel "no model should be criticized or belittled for fulfilling these kinks." How do you balance these issues?
Extreme racial humiliation and race play is super high-demand stuff, and I've undergone a lot of criticism for filming this kind of material — but I suck it up.
Most guys will only message me about this stuff. They feel too ashamed to tweet it, and it shouldn't be that way. Filming this content and receiving criticism about it doesn't bother me, especially when guys are paying me three to four times more than what I get for my "regular" content.
Like I said, nobody should be shamed or belittled for having certain kinks, and no model should be criticized for fulfilling these certain kinks.
You spoke about getting needing a think skin to deal with the public, but also with peers too. Can you give an example?
In 2017, I won ManyVids' "Social Media Slayer of the Year" award. A lot of cam models were upset they didn't win and got really spiteful, to the point they brought up the fact that I make race play and racial humiliation videos. They tried using them against me, as if that defines who I am as a real person.
Well, it got pretty nasty to the point where my award and prize money were taken from me. I was devastated, I worked so hard and felt I deserved that award. I didn't agree with ManyVids' decision, but I respected it. They were unfortunately put in a tough spot and has to do what they felt was right for the company.
After that happened, I was literally sick to my stomach for weeks. I remember telling my husband, "Maybe I've pushed it to far, maybe I should stop filming this kind of content?" But the more I thought about it, I thought to myself "Why?" This content is not only in high demand, but I enjoy what I do.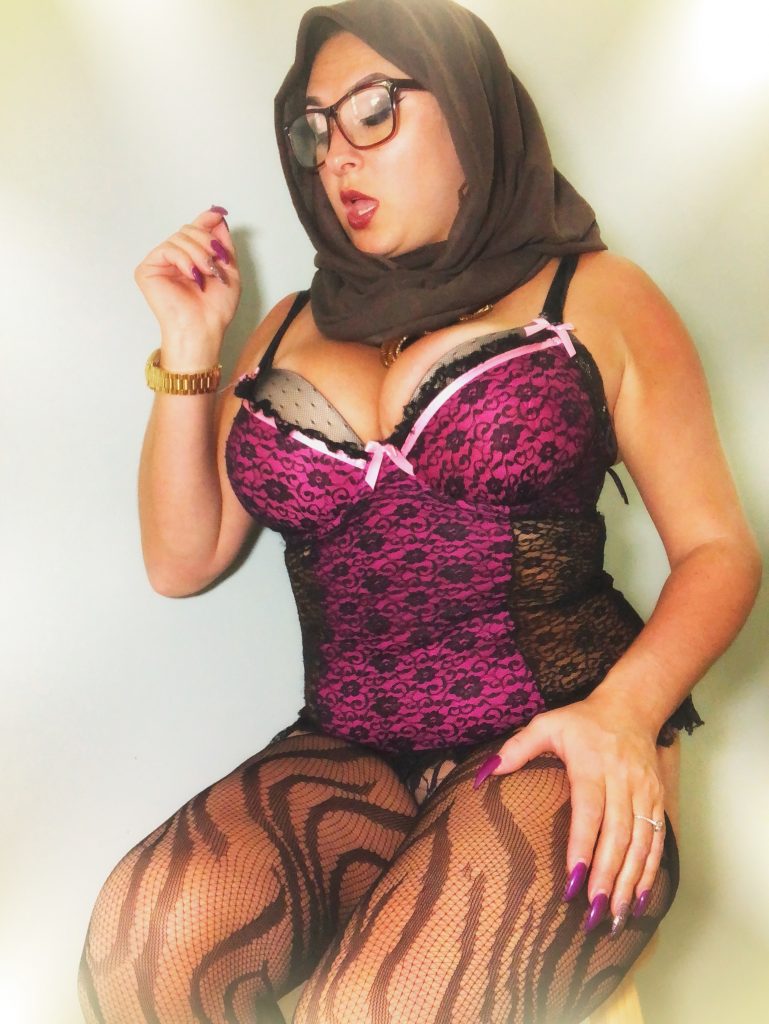 Well, there're probably very few people in this exact situation, but what did you gather from it in terms of dealing with peer criticism?
In order to make it in this line of work, you have to have thick skin and not care what others say. When I first started in the industry, I never talked much with other cam girls, and I would sometimes be rude to them. But over the years, I've grown a lot as a person, as well as with the backlash we get for being in our line of work from society.
I now know and realize we really need to stick together as models. I hope to soon someday go to an event to meet other models. I don't have any friends in my "real" life. I've lost the only one I thought was a friend, but she went off on me about what I do for a living — and that was that, haven't talked since.
So there's a balance between marching to your own drum, while also relying on the community… What else to models need to make it? 
Another way you're only going to make it in this industry is by not being afraid to be different. Amateur porn is at a whole new level, and models are coming up with crazy, unique content. You can't be afraid to stick out from the crowd. So with that being said, I ignored the criticism and kept producing more of this content. To my surprise, custom [requests] started coming in like crazy and all my videos were going number one. They still today end up as top sellers.
Outside of work, what are you most passionate about?
Outside of work, my life is dedicated to my daughter, my husband and my precious pug Bella.
If you could change one thing about today's world, what would it be and why?
If I could change one thing about the world, I would have to say that it would be that more people could express themselves more freely. We live in a world full of people who think they can control other people's lives and feel the need to act as if they should be able to dictate how other people live. You can't allow these kinds of people to make you feel like you can't be yourself because you're afraid someone won't agree with it. In reality, no matter what you do or say, there's always going to be someone out there that doesn't agree with it anyways — so you might as well just be yourself.
My message to all cam models is this: You have to love yourself, not only in your cam life but who you are as a real person. It's your life. Do what makes you happy. Film the content you want to film. Don't be afraid to venture out and try new things. It just may pay off.
Find OFP on Twitter at @Super_Soaker69 and on ManyVids here.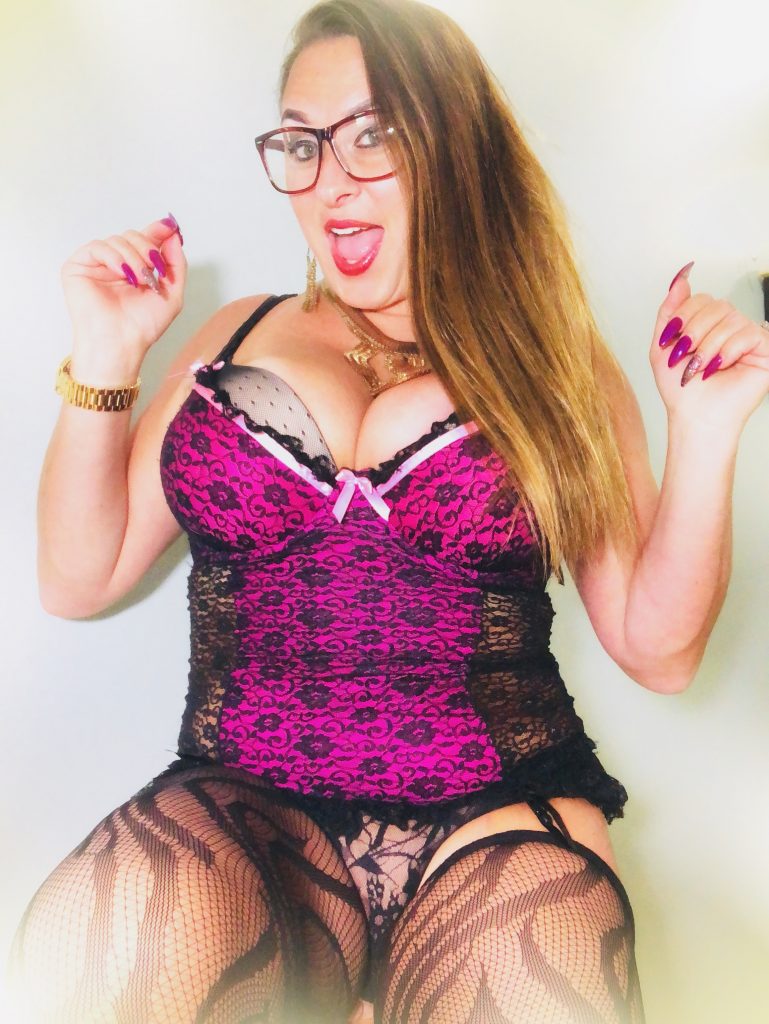 —
Erika is a sex positive people watcher (and writer). Email her at erika@ynotcam.com.