A little over a year ago, we spoke to Miss Quin – a self-described manic pixie dream clown and horror fan who works in a very unique fetish niche — something that's also part of her personal life and sexual expression.
We got the chance to check back in with Miss Quin recently. Many things have unfolded in her life during the past fourteen months. Though not all of them are wonderful, she's been able to keep herself grounded, in part, with support from the #cammunity.
YNOT Cam: How have you been, Miss Quin?
Miss Quin: I am still a full time cam model and pornographer — for seven years this April, can you believe it? I am so thankful to have a job that allows me to be creative.
The last year has held a lot of changes. I moved, which is always hectic, but I really love my location. It's much more "in the woods," which is nice, although I do have to keep an eye out for bears and coyotes on my morning walks.
On a more serious note, on January 3 2019 my partner of nearly nine years was diagnosed with Hodgkin's lymphoma and has been undergoing chemotherapy. Adding the stress of caring for a loved one full-time with a practically 24/7 job has been a struggle, but I have had help from fellow models whom are my dearest friends.
Because you raised it, what is it like to balance your work online with being a caregiver?   
Compartmentalization has saved my neck during this nearly five-plus-month process.
The positives of being able to be a full-time cam model is that I am always at home when my partner needs me. Chemotherapy is no walk in the park, and it's difficult to see someone I love so sick. It's hard, it's fucking hard, but the distraction of work has been such a blessing to me.
I've also been very strict with myself on making time just for me in between camming, making video content and being a caregiver. I've been fortunate enough to have many industry friends offer support and even host parties and offer art and video content giveaways to collect donations to help with the medical costs.
Without the family that the sex work community is, I have no clue where I would be. I don't know what the future holds, but for now I'm still here keeping a smile in the face of uncertainty.
Help support Miss Quin and her partner via GoFundMe here.
The American Cancer Society offers support services for family members of people with cancer, as well as caregivers. Go here for more information. 
I've heard about CamGirl Camp, which sounds like a community-building, educational event. Can you tell us more about it?
CamGirl Camp is an event I planned to hold in February of this year. Unfortunately, I had to hold off on the event due to my partner being diagnosed with cancer. It was my difficult decision to cancel it because I did not believe I would be able to give the emotional support I wanted to offer during the event.
It is an event that is close to my heart though that will be for cammodels to have a weekend bonding with one another and sharing experiences. There will be time for models to work together on video content, as well as lectures and workshops hosted by myself and other models from many different walks of life sharing their tips and experiences.
The event would focus on the core purpose of building connections. Yes, making content together is great, but there are other opportunities for that in the industry. Camp would be similar to summer camp growing up
with games, storytelling and — of course — s'mores! My long-term goal for camp is to rent out a summer campground with cabins, but the first few years would be in my backyard, literally, with tents and a fire pit.
I love camping, and I love the community of cam models. I want to give back to that community by opening my home and providing a safe place for friendships to be built. This job is isolating enough as it is, and I think it is important for me as a person to give back and set an example of how friendships can be made in an industry so focused on competing.
My #clip – Lover of Our Feet mp4 just sold! https://t.co/T8IeomLmBr #FOOTWORSHIP via @Clips4Sale pic.twitter.com/kH0gcP1FBr

— Quin (@ThatMissQuin) April 27, 2019
What are your goals with your YouTube channel? Do you think YouTube is a good strategy in general for models?
My YouTube channel has gathered dust since I opened the account in 2012 with the exception of reviewing the Fifty Shades of Grey movies with friends.
In August 2017, I had the idea to make silly reviews as my clown character about clown horror movies. The reviews aren't meant to be good ones. They are about things my clown character finds interesting. Along the way, it's expanded to anything clown- or circus-related that the clown will talk about. I also do reviews as myself and bring friends in with me on occasion. I did a collaboration with a non-sex worker friend of mine where we talk about a Serbian film. It was crazy and scripted!
Honestly, I don't have a goal with the channel. It's something I do for fun and like. I discovered, with clown porn, other people like it too so it's nice to not feel alone.
It's weird having "ThatMissQuin" out there on a platform that's not strictly adult content though. Sure, the YouTube channel isn't kid friendly, but that and my Insta have become more SFW, which has been interesting to adapt.
The ever-increasing banning of adult-related content on social media platforms concern you, like, in terms of work outreach?
The censorship makes me sad. As I mentioned, I've tried to adapt to SFW for my Insta and YouTube presence, but with all of the banning of adult content it's nearly impossible to be perfect. It makes me nervous too, but — being what the internet is — there will be a new platform to come along for us.
As much as the world hates to admit it, porn is a huge part of the internet. It wouldn't exist without us. Censorship comes in cycles, as does everything else in life. We'll pull through.
Find Miss Quin on Insta and on Twitter and on Clips4Sale right here.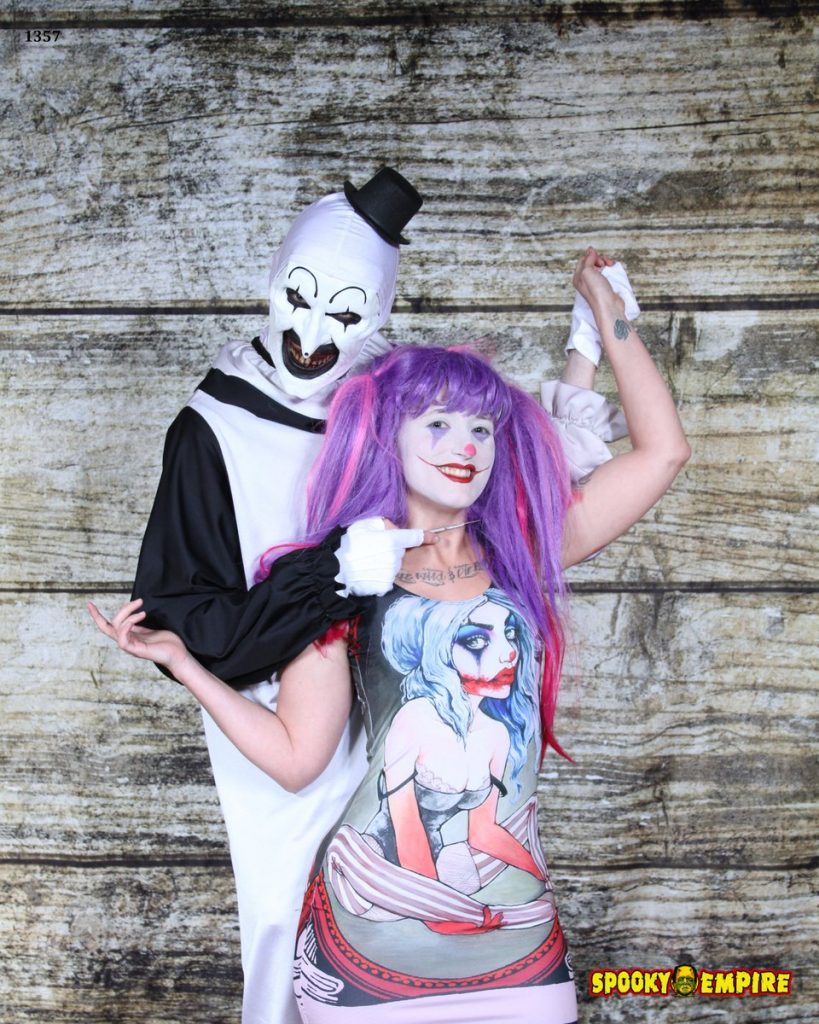 —
Erika is a sex positive people watcher (and writer). Email her at erika@ynotcam.com.