Gladyce Foxy lives in France and loves animals — including foxes, I assume.
"I am part of the industry since April 18, 2016 exactly," she shared. "I am twenty-six years old and I reside in France and I am of origin both French and Canadian."
Foxy describes herself on Twitter as a "French Camgirl & Gothic Goddess," as well as the "N°1 Vidéo Creator CAM4 FRANCE Since 3 Years." She's also a bit of a jokester.
"I kept for years the flash 'unigod' in my tip menu, so I stick a sextoy like a horn on the forehead! People loved it!" Foxy shared, elaborating that, "being sexy is a great weapon but having humor is even more so!"
Agreed! Foxy took some time out to share a bit more about herself, as well as her multifaceted interests and influences, with YNOT Cam.
—
YNOT Cam: What prompted you to begin your career online?
Gladyce Foxy: Before I was a model, I worked mainly with animals as a horse trainer and canine behaviorist as a veterinary assistant. I discovered the webcam to 2012 thanks to American camgirls. Here in France, it was still very unknown.
After years working in my animal passion, I unfortunately found that it would not be enough to realize my dreams: a farm surrounded by my animals, to help animals in difficulty, etc., so I had to find a more efficient solution. That's when I started my adventure in 2016, and it was a real revelation for me. I could finally express myself as I had always wanted.
?ONLINE, rejoins moi NOW sur @Cam4_FR ?
⏩https://t.co/B5lsKZF02k⏪ pic.twitter.com/3blOO2MnrH

— ? Gladyce_Foxy ? (@Gladyce_Foxy) September 9, 2019
What are some advantages and challenges of working online?
The advantage of working online is to be totally free of its schedules and its choices, however it requires a lot of discipline to achieve its objectives because you can easily fall into the phlegm! Have a day program and stick to it.
Every day, life is a challenge. Will your regulars come back? Your new followers of the day before? What new photos or videos will I make?
There are days when you will not reach your goals goals, others when you will explode! The cam is like the weather: unpredictable. You have to know how to take things as they come and avoid taking this too much to heart to avoid being demoralized [while] looking to do better next time.
I see you describe yourself as a "gothic goddess." Are most of your customers other goths, or do you find a wide range of people coming into your room?
"Gothic" is the broad name of my universe, which is very inspired by Tim Burton, among others. Most people who come to my room also qualify me. I have a lot of video game and metal fans, but I really have people from all walks of life. In my room, everyone is welcome, no matter what your tastes. Respect and good humor are the order of the day.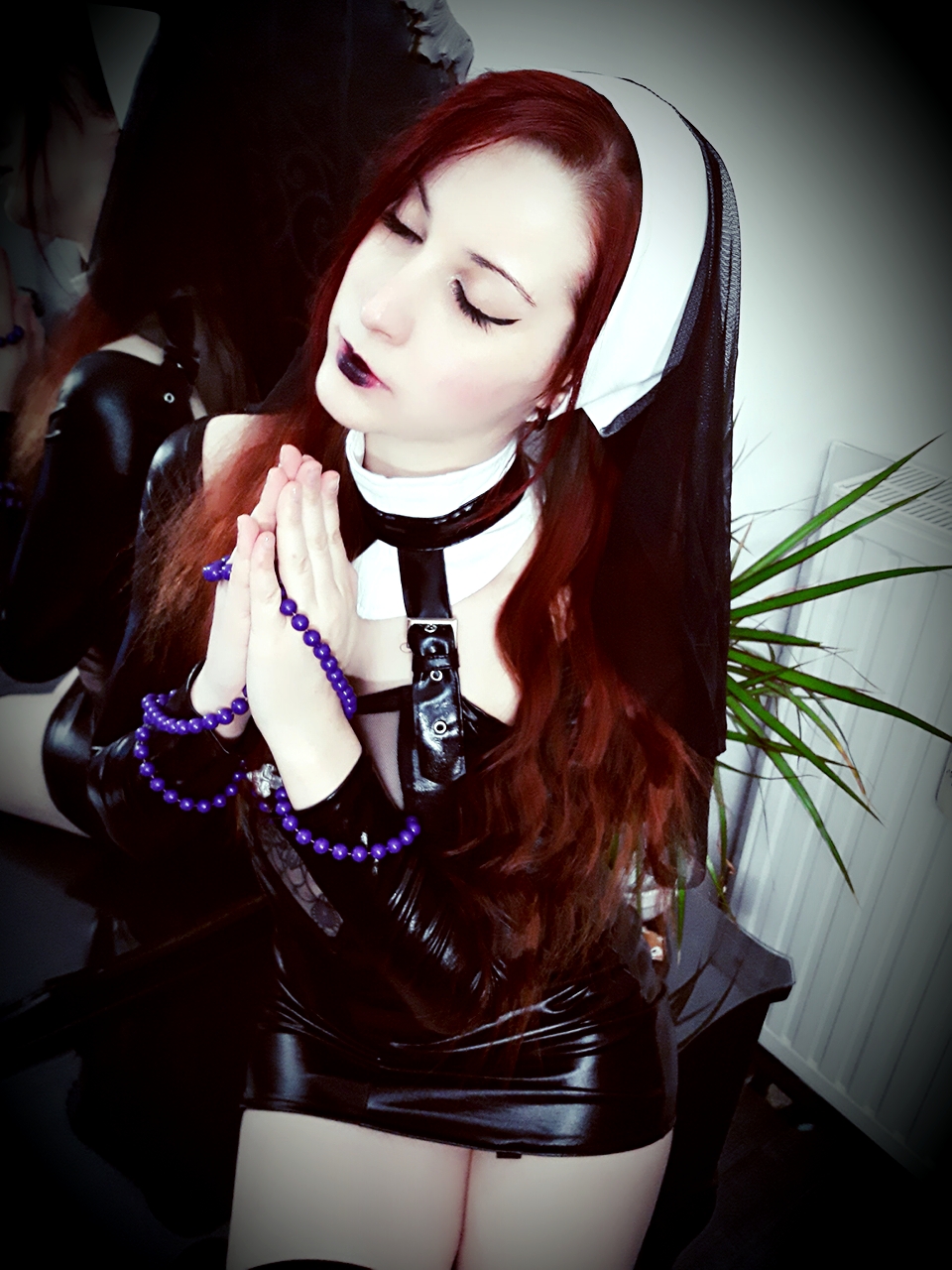 Is it difficult balancing fans in two languages, across multiple cultures?
I try to communicate as well in French as in English. Although French is a big part of my life, I do not hesitate to greet and discuss with the English speaking members. I even have some notions of Japanese, and it has already arrived in conversation in a basic way.
I try to improve my English a little more each day, and I hope to become a real bilingual one day. Since I am in daily contact with camgirls and English[-speaking] members, I have the chance to learn every day. I hope to learn new languages such as Spanish because I love discovering new cultures.
Outside of your career, what are you most interested passionate about?
I'm passionate about cinema — especially fantasy and horror — metal and gothic music, nature, painting and literature. I have very masculine tastes, like wrestling and motorcycles.
I must also admit to being passionate about the world of the webcam. I like to browse the web and discover the new products of the industry, new models and more. We have a community so rich and interesting, there is something new to learn every day!
>> My Links <<

??Mes Lives & Videos FR↠ https://t.co/B5lsKZF02k
??Manyvids ↠ https://t.co/Dm39HRCq9V
?Instagram ↠ https://t.co/x8BiGW9GTw
?Snap FREE ↠ https://t.co/lMdMY0i68o
?Wishlist Espace Libido ↠ https://t.co/cZlqSaJn9o

✅Follow Me ?Like ?Retweet pic.twitter.com/uIR4Q2fYJb

— ? Gladyce_Foxy ? (@Gladyce_Foxy) May 29, 2019
If you could change one thing about today's world, what would it be and why?
I would like to relearn humanity to connect to its instincts, even if the internet is a superb source of discoveries and encounters. I have the impression that human beings have never been so disconnected from their loved ones and from their environment. [This is] the reason why I personally plan my schedule to cut down my computer, my phone and so on as soon as I can for simple things: to read a book, take a walk in the forest, etc.
Find Gladyce Foxy on Twitter at @Gladyce_Foxy.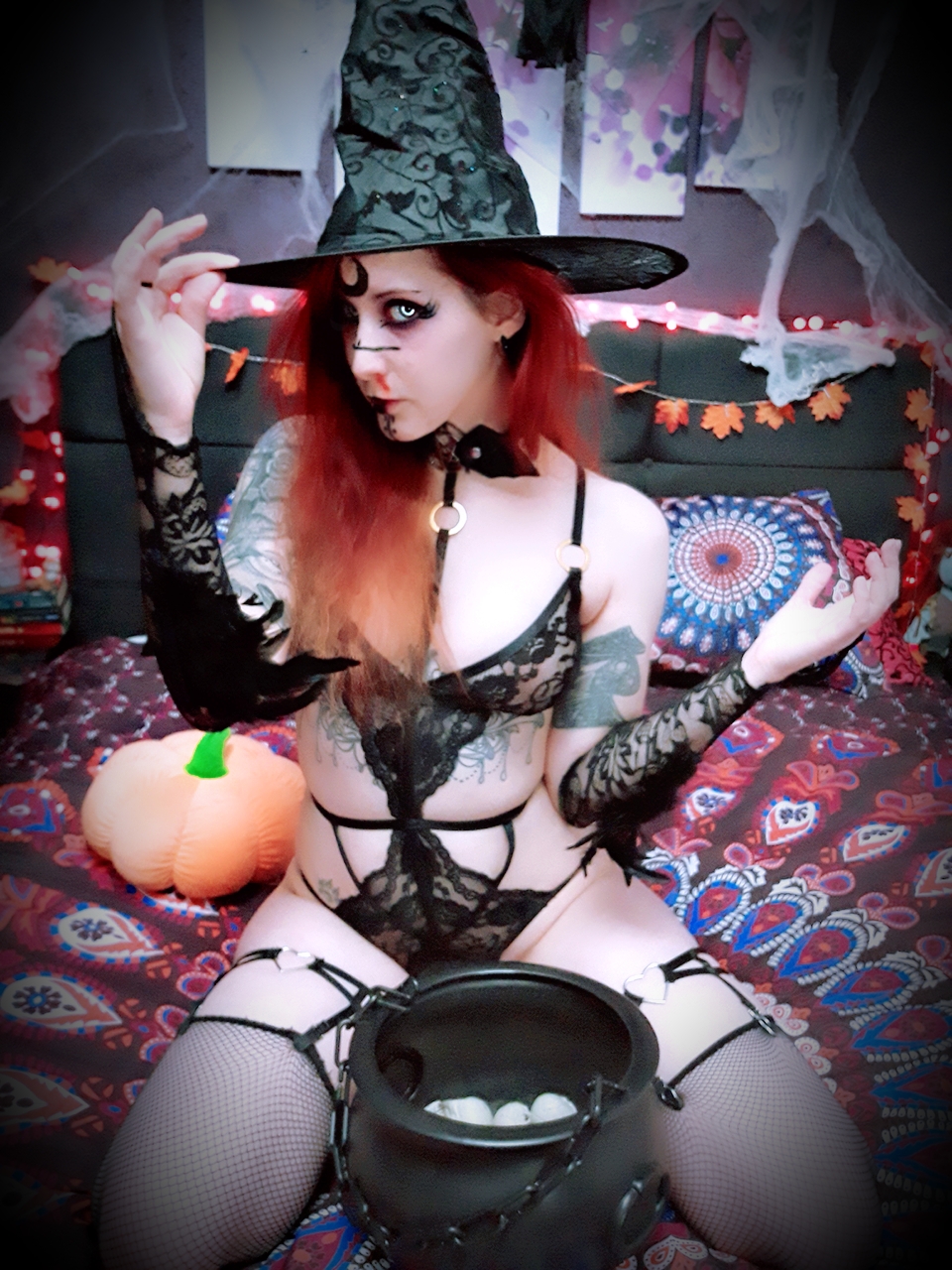 —
Erika is a sex positive people watcher (and writer). Email her at erika@ynotcam.com.