Fact: Throughout the year, there will be holidays, sporting events, seasons and other things (tax time!) that affect the flow of traffic and income on cam and clip sites.
Though there are many solid ways to boost your passive income, when it comes to working online, slow times are inevitable, period. If you find that these cycles throw you off or if you're just building up your brand, it can help to approach your online goals with a shift in your perspective.
Small Goals, Big Dreams
Say you want to earn $100 on cam today – boom – totally doable. You could make it your goal to earn $100 as is, or you could try to hit a $10 goal 10 times.
Why think if it like this versus like that? Because hitting a small goal over and over can be an easier than just outright going for your big goal. Working online with a numerical financial goal in mind is key. Without a way to get there though, it can get daunting on slow days.
Ever try to clean your whole house at once? It's overwhelming AF if you don't have a system, which is why most people clean one room at a time until the whole house is done. This is the same idea.
Earning $100 sounds pretty intimidating, but earning $20 five times (another possible breakdown) is easier to think about and do. Dirty houses and big goals aren't really a good analogy, but the point is that structure can keep be the system you need to reduce a large goal into small and manageable parts.
A different approach to earning online with structure is to make your financial goal the minimum payout amount of the site you're focusing on. Every website has a minimum payout requirement you must have in your account before you can cash out, some as low as $10 and some as high as $100. Find out these amounts for every site you have live or recorded content on, and keep a list handy if you plan on using this approach.
Models that use daily payout virtual studios like Bolyen Models can do this too by using the B.M. minimum payout amount instead of cam/clip site minimums. I know this doesn't address how to get people to spend money on you during slow times, but this framework can be a useful planning guide when money isn't flowing in.
Mental Math
Scenario: Wake up. Drive to Starbucks. Buy iced coffee and a bagel, exchange $5 for goods. Rinse and repeat, Monday through Friday.
Sound like a familiar habit? Well, it costs $20 in a five-day week before including any tips for the baristas. I shudder to think of disapproval from those less friviolous than I. "That's FIVE DOLLARS a DAY after all!" And you know, those people have a point, but I want to take that point and twist it up.
Forget Starbucks for now and imagine what it would be like if you earned five dollars a day and thus made $20 a week. Imagine doing that for four weeks? That's EIGHTY DOLLARS a MONTH after all! You might be thinking, whoa there, Anouk, that's not a lot of money — and I agree, but I want to show you why I believe in it.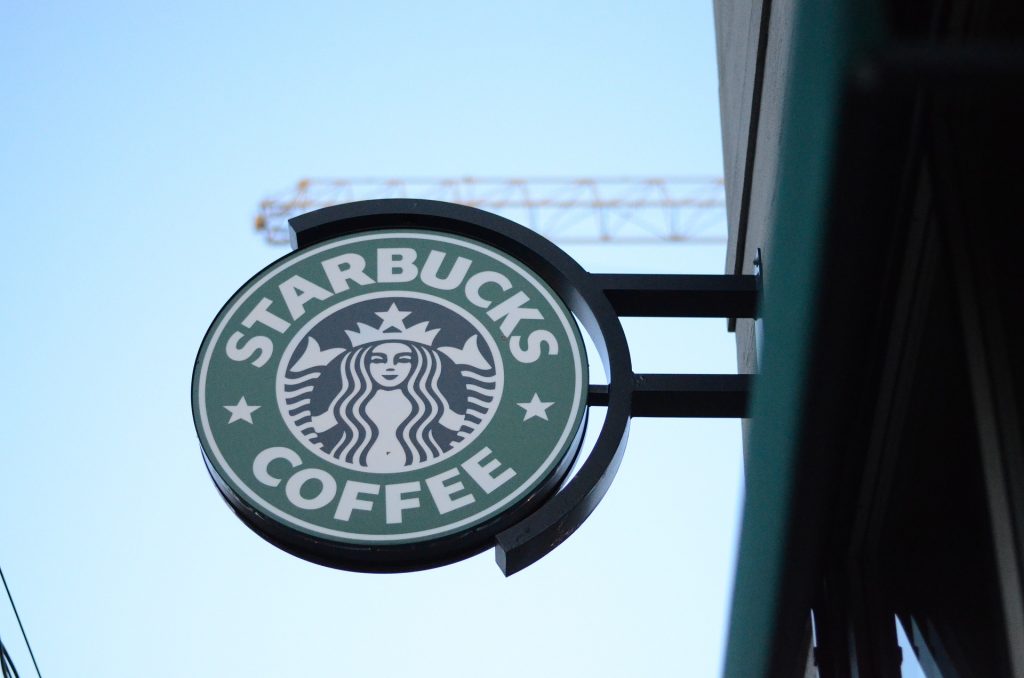 Let's use NiteFlirt as an example since they have a $10 payout minimum.
If you only made $10 a day in a five day week you'll have earned $50 in gross pay. If you do that for twenty days (or four five-day weeks) you'll have made $200 in gross pay. Following this train of thought you can see how quickly $200 can be earned, which is actually enough to pay a few of my monthly bills. This is just one example of how consistent small earnings can have a big overall impact on your income the same way that our small daily spending does.
Going further, I want to address one of the more difficult situations for models: $0 days. All of the above sounds nice for people who are on a bit of a roll, but what happens when you can't earn a damn dollar for days and the situation is really FUBAR?  You might start feeling like you're not in the right line or work or that you're not "enough" even when you know you're a superb model.
It sounds crazy, but just make it your goal to earn $1. Sometimes you need to set the bar so low that it becomes almost impossible to fail. Then, when you do achieve the goal, it's a guarantee you can feel good about it, because how could you not feel good about reaching a goal?
I actually did this myself and noticed that NiteFlirt hilariously measured my goal of $1 for me as a target goal for my earnings for the following week. When I actually earned more than $1 I kinda felt like a boss for hitting 227% of my target goal!
My other "yes I really do this" advice for FUBAR times is to visualize yourself as having viewers, sales and followers on all platforms. When I'm on cam and have six viewers, I pretend my computer says 600 viewers. If I earn $10 on a site, I pretend I see $1,000 on the screen. And if I have 200 followers on Twitter I pretend it's two THOUSAND.
This totally random, albeit ridiculous, thinking actually helps me feel hopeful and closer to the feelings of having a strong career. And if it helps me, it might help you, too.
Even though there might not be any hard evidence about the effects of pretending you're ballin' out like a top model, the sheer silliness of it can put you in a good mood. Also, I doubt many people would advocate having $1 financial goals, but that could be what it takes for you to feel positive about money and work.
Perspective is everything, especially when you shift it in a positive direction and pair it with an organized plan. Use the power of your open mind to see the same thing differently — then see what happens!
Check out "Design Your Dream Life, Part 1: Budgeting" right here.
— 
Anouk Gilmour is a registered yoga teacher at the 200-hour level. Eight years after trying camming in college, she is an amateur adult model again.
Images via Pixabay here, here and here. NiteFlirt screengrab by the author.