"My stage name comes from my high school nickname, from my very first French class where we learned the French version of our names," Sabien DeMonia explained.
"Even though 'Sabien' is actually male version of my real name, my class decided it fit me perfectly and since then they called me Sabien," she continued. "A funny fact is that now even my own mum calls me Sabien."
DeMonia, 31, is Polish, from a little town called Legnica, which is just next to Wroclaw. She's been living in Scotland for years now though. "It's beautiful country," she said.
"I'm in the modeling industry for ten years now, so basically since my high school," DeMonia shared. "I started to do cam about two years ago and producing my own content couple months ago. I also just came back from Prague, where I shot my first professional porn productions."
We got the chance to ask DeMonia about being an international performer working in multiple areas of adult entertainment — both the advantages, as well as the complexities.
—
YNOT Cam: What prompted you to begin your career online?

Sabien DeMonia: I had been a good student of art in high school — at least, until the time I got pregnant and I couldn't really keep any art equipment near to my son. He would literally eat everything he could somehow reach. That also was the time when social media started to become a thing, so I decided to set up a shoot with my friend to show myself to the internet world.
After the first shoot, I got interest from photographers, so I decided to do the next one just for fun. I never knew that it would become my full-time career.
I decided to start modeling full-time, and I discovered cams. I treated them first only like an extra income as they gave me full flexibility of work time and also added good income in months I couldn't travel to get modeling bookings. After a while, it became a much more convenient form of work. So, step by step, I became a full-time cam model and content creator.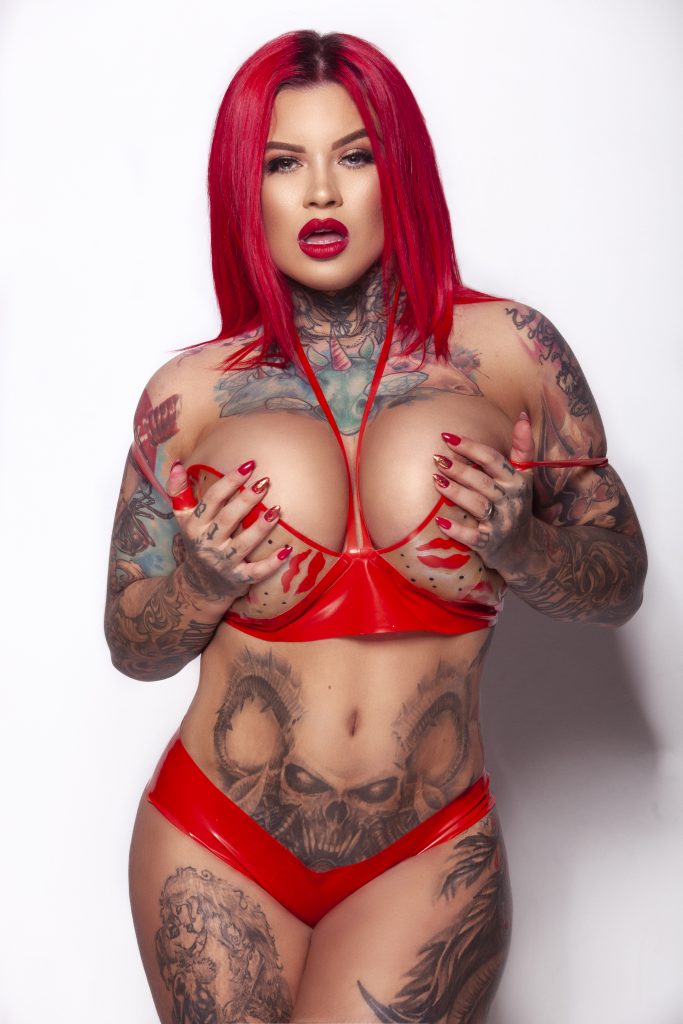 What are some highlights about working online? What are some challenges?
Obviously whenever you are your own boss and your income is not steady, it's a constant hassle that requires a lot of discipline. It's not always easy to set up a schedule and stick to it. There are also technical obstacles, and I have to admit I'm totally an "idiot sandwich," with no IT brain. I'm super lucky to have husband who knows how to fix almost every issue.
I have to say the best thing about online work has to be total flexibility and freedom of creation. The biggest obstacle… I guess it's being a one man office and all the multitasking. I'm my own PA, so I deal with everything: filming, camming, promotion, taking bookings, sorting taxes, growing social media, posting casting calls and answering all messages on all the social media.
We smash it tonight at @BSX_Blog show!

Looking forward to be back again next month 😉
@UKBabeChannels pic.twitter.com/svIKHogKvn

— Sabien DeMonia 🔞 AltPorn Best inked clip artist (@Sabien_DeMonia) September 28, 2019
What are the clips, cam and online sex work communities like in Scotland?
I have been living in Scotland for years. It's beautiful country. Unfortunately, it's also far from everyone and everything. I had to travel miles and miles to attend big social events and shoots, so I just recently moved to Leeds to be more central.
In my career, I went through many different genres of the industry. I started in basic, arty modeling, then through fetish and domination to get to cam and adult content creation. I have to say, since I decided to make my final step and become a full-on porn [performer], I couldn't be happier. I feel like I found my place.
The adult industry accepted me with open arms and in just couple of months I found myself at a point where I already have been nominated for awards. I think we live in very important days when the adult industry is becoming something almost mainstream and accepted, and I'm super excited for the next adventures it has for me.
Can you tell us about being "The Pet Master"?!
"The Pet Master" is one of my last content productions where I was fortunate enough to have the chance to work with Mike Hell and international Japanese porn sensation Rae Lil Black.
I'm naturally dominant, same as Mike, so having Rae as my little pet to play with was a super fun experience. She is definitely the nicest person I have ever worked with, so I really hope it was only the first part of a series of scenes. It's definitely a must watch for everyone who [enjoys] dom/sub play.

Outside of your career, what are you most passionate about?
I love travels and good food. Cooking is my big passion, and I would love to take part in master chef.
If you could change one thing about today's world, what would it be and why?
If I could change one thing, I would remove all the traveling restrictions. I'm Polish myself and as much as I would love to have the chance to visit the US and work with all the creatives, I can't due to some stupid, outdated visa regulations. Hopefully in year 2020 they will ease out on them, and I will be able to gather enough funds to visit different events.
Find Sabien DeMonia on Twitter at @Sabien_DeMonia and on ManyVids right here.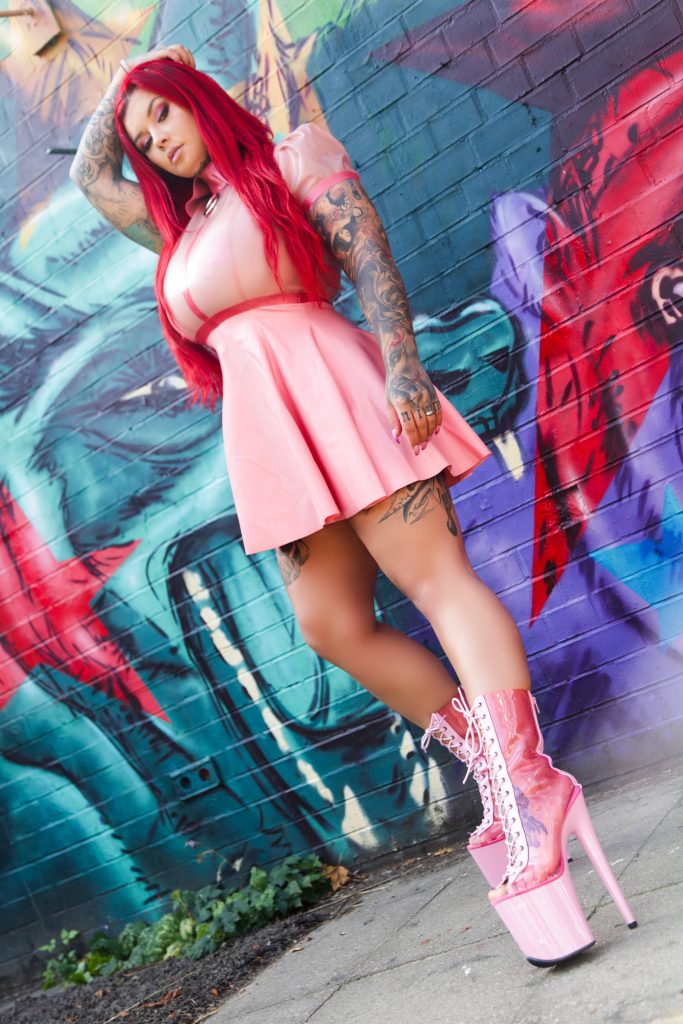 —
Erika is a sex positive people watcher (and writer). Email her at erika@ynotcam.com.