According to her Twitter bio, Tilly Kush is a "tiny internet goddess." And her Clips4Sale store is called Tea Clips, which is both clever and sounds like "teacups" — which keeps with the tiny theme!
Kush bills herself as an independent creator specializing in fetish clips, custom videos and more. Quick perusal of her output shows kinky content including smoking, coughing and dirty feet, among other niche-y themes.
Currently in her late twenties, Kush has been working in adult entertainment since 2011. She hails from the mid-western region of the United States and her life revolves around her pets and her garden. We had the chance to ask a couple questions about her experiences thus far — read on, and enjoy! 
—
YNOT Cam: What prompted you to begin your career online?
Tilly Kush: I had many jobs, none of which I liked much. I got my work permit very young and started bussing tables in local restaurants. I also worked retail for a while, but when I started college, I had a weird class schedule that no employers wanted to work around. I was struggling to have enough money for gas in my car to get to and from college. Eventually that was one of the main reasons I took the plunge and finally signed onto MFC one night!
What are some challenges that come with working online? 
It can be incredibly challenging since this job doesn't offer health insurance, a retirement plan, sick time and so on. All the while, the income is incredibly erratic and unpredictable. There have been times when I've logged on and somehow earned hundreds quickly, while other times I log off after hours, realizing I made far less than minimum wage before taxes.
Another big obstacle for performers in this industry is the stigma society places on sex workers of all kinds. Family and friends may not approve, and I've had more than my fair share of that as well.
What keeps you coming back, in spite of the challenges?
Fortunately, some of the highlights of this career choice have kept me in the industry. I love connecting with people across the world. I love feeling appreciated and admired for the work I've produced. The industry has changed a lot, but I still feel like there are plenty of opportunities to make money doing online sex work, and that's a very good thing.
Outside of your career, what are you most interested in? 
Lately, herbalism and green beauty and skincare products. I would love to eventually start a YouTube channel or blog sharing DIY self care recipes and products that I like.
If you could change one thing about today's world, what would it be and why?
I would love to see the world change for the better in so many ways, but if we could somehow abolish the stigma sex workers of all kinds face on a daily basis, I think our world would benefit a lot from that.
Find Tilly Kush on Twitter at @tillykush.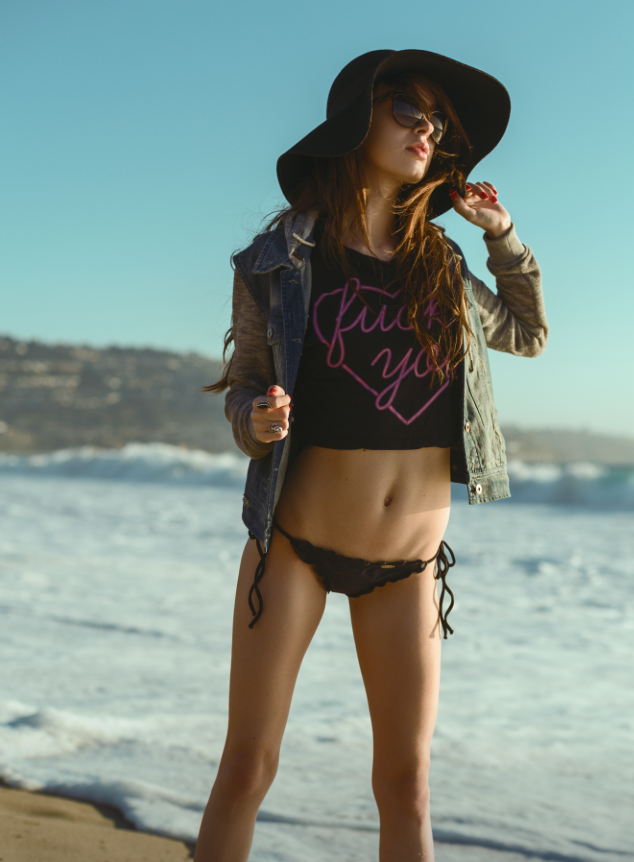 —
Erika is a sex positive people watcher (and writer). Email her at erika@ynotcam.com.