Cherry.tv, a platform that aims to provide "the ultimate experience in adult live streaming by blending gaming and social elements with the excitement of watching [one's] favorite performers in real-time," recently announced that its affiliate program — CherryCash — is live and open for signups.
Affiliate programs are interesting ways to monetize your traffic online. Via an affiliate program, one (e.g. you, the affiliate) recommends products or services online. Then, if a customer makes a purchase via your recommendation/link, you receive a commission, usually a percentage of the total purchase price or a flat fee.
One of the mostly widely known and epic-of-all affiliate programs is Amazon's Associate Program. They write: "The Amazon Associates Program helps content creators, publishers and bloggers monetize their traffic. With millions of products and programs available on Amazon, associates use easy link-building tools to direct their audience to their recommendations, and earn from qualifying purchases and programs."
You get the idea. And Cherry Cash is Cherry.tv's own version of Amazon's Associate Program whereby an affiliate can recommend services — which would amount to the work and services of creators and models on their platform — and get a commission.
Now, this may sound odd, especially if you're a model yourself. Why on earth would you recommend other models when who you *should* be promoting is yourself? The answer is simple really: There's no such thing as universal appeal.
For all the people who follow you online who are into you, there are others that may follow you (or may simply come across one of your social accounts) that really like you — but just might be into someone else in a different way. This is a no harm/no foul kinda thing that comes down to personal preference.
The thing to think about here though is that, though you may have the attention of that potential customer, if they are not into you in that way, they probably won't be buying from you. But, if you are in an affiliate program you may be able to still monetize that follower. If you are, say, tweeting about your best friend… and someone sees that tweet, clicks that link and makes a purchase… well, then you get your cut.
As an online personality, part of your job is to cultivate a following. That following is your traffic. It belongs to you. And though not all your traffic will convert directly for your products, services or offerings, there are other ways you can monetize that traffic. Affiliate programs are one of them!
Take a look at Cherry.tv's Cherry Cash announcement below. It's an interesting option to consider. How can you make the program (or ones like it) work for you?
—
Tel Aviv, Israel – Cherry.tv recently announced that its affiliate program, CherryCash, is live and open for signups. Interested affiliates can register now to secure a spot and become a partner of the live streaming platform, which is currently in its alpha testing phase and is set to launch in early 2021.
Affiliates who join CherryCash will receive a signup bonus of up to $300. The program revenue options include up to 25% of what their referred users spend, as well as 5% of what their referred affiliates make. What's more, exclusive partners will get paid every time a referred user makes a purchase.
According to Jolene Louw, Head of Affiliation at CherryCash, "With CherryCash, we strive to achieve only the highest conversion rates with our innovative inhouse analytical tools that will convert clicks to paying users."
CherryCash also offers its partners a whole suite of promotional tools to help them drive the highest-quality traffic to Cherry.tv, including banners, video and messenger ads, dating widgets, surveys, and more. Affiliates get paid every week through their preferred payment method, with wire transfers, PayPal, and cryptocurrency available among others.
Affiliates who sign up now can begin requesting material for user and model registration in preparation for Cherry.tv's upcoming launch.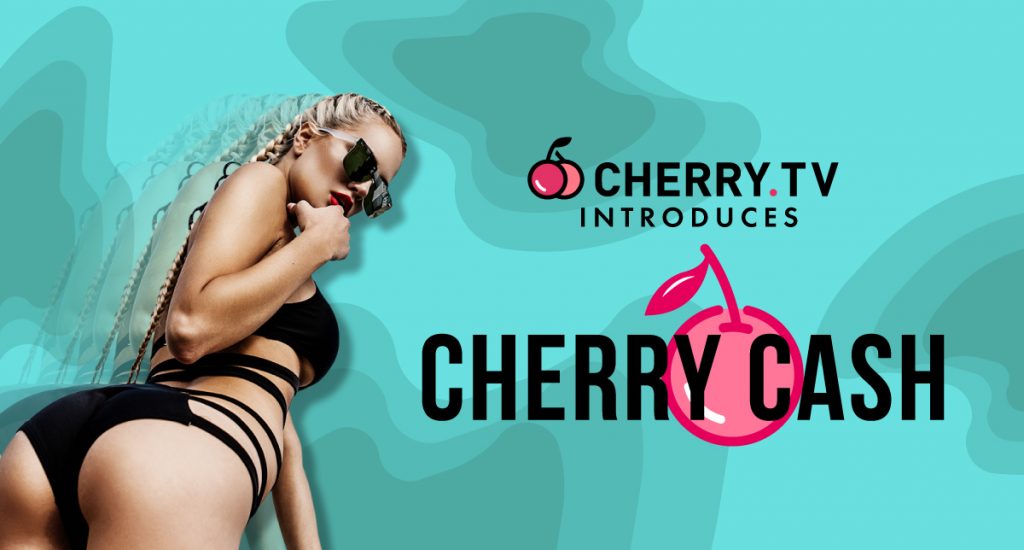 —
Erika is a sex positive people watcher (and writer). Email her at erika@ynotcam.com.