By Mallory Hall
Reprinted from YNOT.com
—
Shirley Lara is the Chief Operating Officer at Chaturbate.
"I helped start the company 10 years ago back in 2011 and now help lead the Chaturbate team," Lara told YNOT. "My top priorities are to create tools to help Chaturbate broadcasters be successful and develop creative ideas to help market the company and bring in fresh new talent."
Lara recently took some time out to discuss some of the best and most advantageous aspects of the platform, as well as some things Chaturbate has on the horizon.
—
YNOT: For broadcasters, what is the best and most advantageous thing about Chaturbate?
Shirley Lara: Chaturbate always puts its broadcasters first. We strive to create a welcoming community for everyone. Chaturbate offers unparalleled traffic as one of the top 50th most visited websites in the world, giving our broadcasters unparalleled exposure.
Chaturbate is also a technology leader with the best in streaming technology. We were the first platform to offer an affiliate program to our models, allowing them to diversify their income streams. We were the first camming platform to offer Bitcoin as a payment solution, both for payouts and to buy tokens. Our team is continuously building money making features for broadcasters while also enhancing the user experience.
Do you think building community amongst cam and clip models is important?
One hundred percent, yes. Support is everything. It's important to be able to open up about your work with like-minded individuals and share advice, struggles and trends. Professional development in any field, especially sex work, is important to help improve personal and financial growth.
Also, from what I've seen, there is a significant amount of overlap between cam and clip models. Anyone who is focusing on just one is limiting themselves, and networking with models who do the other can help with understanding how to make both camming and clip content creation work together for maximum advantage.
What is one key factor that broadcasters need to know in order to be successful on Chaturbate?
Be yourself. Learn to use Chaturbate's apps and bots to improve and customize your shows, be consistent, create a schedule and always have fun!
What unique services does Chaturbate platform provide?
We offer several services for our Chaturbate community including an open-source customization platform which allows fans to create apps and bots. Chaturbate also offers high payouts, daily payouts and diverse promotional opportunities like print advertising, social media exposure, press, social videos and more. Broadcasters are also able to pay for advertising on Chaturbate's front page with our promoted spot.
Chaturbate is very diverse. What does this say about adult entertainment fans? And how do models react to knowing the platform is welcoming?
We believe there is truly someone for everyone. Not everyone is attracted to one type of look, and Chaturbate is a great example of how it takes more than just a certain look to be successful in live streaming.
At Chaturbate, we are committed to being the most inclusive platform for all genders, races, nationalities, sexualities, abilities and body types, and Chaturbate cam rooms reflect that. To help showcase our commitment to diversity, we recently released a Diversity and Inclusion video and are always working on site changes to help further our commitment to diversity.
Does Chaturbate have anything coming up that people should know about?
We are hosting our first ever "Health and Wellness Week" September 20th — 26th. We are hosting daily panels and workshops covering topics like mental, physical and spiritual health. We will have a cooking class for better sex, a queer sex ed class, a yoga class and more. Join us every day, September 20th — 26th at 12pm PT/3pm ET on chaturbate.com/HealthandWellness.
Chaturbate is also hosting quarterly "Talks with Chaturbate" where top broadcasters share their tips and tricks on how to be successful. Check out our last event with SugarBooty, Asiri_Ocean, AlexisBlake, Artemisfit and TheJohnnyStone on how to use Chaturbate features like apps and bots, follow emails, fan clubs and more to create and foster community in your cam room on Vimeo here: https://vimeo.com/567558101.
…and save the date for our next "Talks with Chaturbate" on November 4th, 2021.
We have also officially launched our own content subscription platform Peach.com. Peach is an adult-friendly, community-driven content subscription service where users can share NSFW content with fans and followers. We are currently working overtime to make this the best platform for content creators and users to explore themselves and their sexuality. Head to Peach.com to create an account to secure your brand name and follow us on Twitter @Join_Peach for more updates.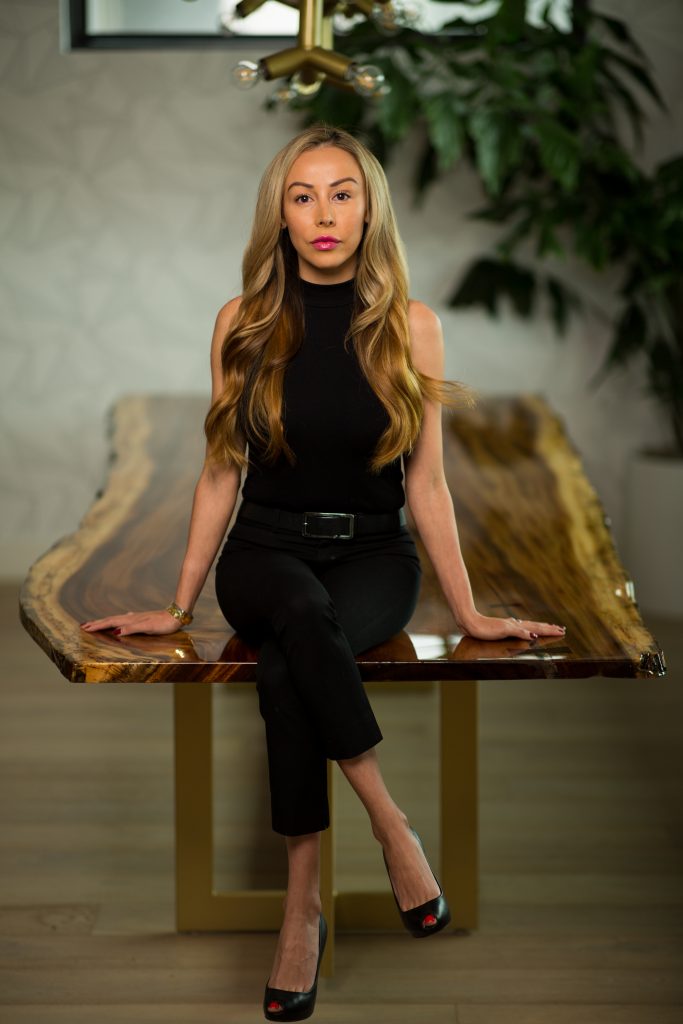 —
Erika is a sex positive people watcher (and writer). Email her at erika@ynotcam.com.